Website Accessibility
The Discover Bexhill website has been designed to comply with the Web Content Accessibility Guidelines 1.0. These guidelines were created to help improve the browsing experience of people with disabilities.
This website complies with the minimum of level A accessibility standard, as well as conforming to many other checkpoints in the higher guideline levels. To aid you with navigation of the site there is a site map available (access key 's').
You can change the size of text on this site by using your web browser settings. In Internet Explorer and Mozilla Firefox you can set this by going to the menu 'View' and then to 'Text Size'.
Below is a list of access keys that can be used on this site. If you are using Windows, use ALT followed by the key stated. If you are using an Apple use CTRL followed by the key stated.
[ h ]Back to Homepage
[ 0 ]Back to This Accessibility Page
[ a ]About Bexhill-on-Sea
[ p ]Photograph Gallery
[ b ]Bexhill's Attractions
[ n ]Latest Bexhill News
[ r ]Where To Eat
[ w ]Where To Stay
[ u ]Useful Information
[ q ]Bexhill Maps
[ e ]Bexhill Events Diary
[ z ]Message Board
[ s ]Sitemap
[ c ]Feedback / Contact Me
If you would like to contact me, I would love to hear from you. Please see my Feedback page or hit the 'C' access key.
Alastair Hazell
A seagull's story, from chick to adult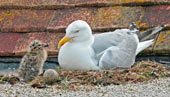 Chronicling the journey - from chick to first flight - of a baby seagull on a Bexhill rooftop.
---
Be a Bexhill Roaring 20s record breaker!
Discover how you can be part of Bexhill history by helping our town break a world record at the Bexhill Roaring 20s 2015.
---
Quest for the best Bexhill Sunday roast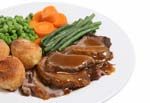 Finding a decent Sunday roast dinner in Bexhill can be tricky. I list the best ones.
---
Read more articles on the blog.
Saturday: Thick Cloud
Max temp: 11°C (52°F)
Min temp: 9°C (48°F)
Sunday: Light Rain
Max temp: 11°C (52°F)
Min temp: 6°C (43°F)
Monday: Light Cloud
Max temp: 11°C (52°F)
Min temp: 9°C (48°F)
(weather info from BBC Weather Centre)
28 Mar
Party Music With Mike Nield
7pm at No.48 Devonshire Rd.
28 Mar
Crafts, Hobbies And Talents Day
10am - 4pm at Christchurch Methodist Church, Springfield Rd.
01 Apr
ESSPA Presents 'Sleeping Beauty'
Evening shows 7:15pm, Matinee at De La Warr Pavillion.
02 Apr
Condey Night
7pm at No.48 Devonshire Rd.