Website Accessibility
The Discover Bexhill website has been designed to comply with the Web Content Accessibility Guidelines 1.0. These guidelines were created to help improve the browsing experience of people with disabilities.
This website complies with the minimum of level A accessibility standard, as well as conforming to many other checkpoints in the higher guideline levels. To aid you with navigation of the site there is a site map available (access key 's').
You can change the size of text on this site by using your web browser settings. In Internet Explorer and Mozilla Firefox you can set this by going to the menu 'View' and then to 'Text Size'.
Below is a list of access keys that can be used on this site. If you are using Windows, use ALT followed by the key stated. If you are using an Apple use CTRL followed by the key stated.
[ h ]Back to Homepage
[ 0 ]Back to This Accessibility Page
[ a ]About Bexhill-on-Sea
[ p ]Photograph Gallery
[ b ]Bexhill's Attractions
[ n ]Latest Bexhill News
[ r ]Where To Eat
[ w ]Where To Stay
[ u ]Useful Information
[ q ]Bexhill Maps
[ e ]Bexhill Events Diary
[ z ]Message Board
[ s ]Sitemap
[ c ]Feedback / Contact Me
If you would like to contact me, I would love to hear from you. Please see my Feedback page or hit the 'C' access key.
Alastair Hazell
Get your Guinness Charleston world record certificate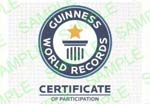 Find out how to get hold of your named copy of the world record certificate for the world's largest Charleston dance.
---
Bexhill Roaring 20s 2015 - a day of history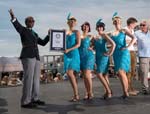 Looking back at a special day in Bexhill's history in which Bexhill smashed the world record for the largest Charleston dance.
---
RDC and ESCC - who does what in our little town?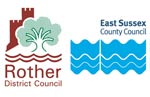 From potholes to street lighting, learn what Rother District Council and East Sussex County Council are both responsible for.
---
Read more articles on the blog.
Friday: Clear Sky
Max temp:
Min temp: 11°C (52°F)
Saturday: Sunny
Max temp: 19°C (66°F)
Min temp: 11°C (52°F)
Sunday: Sunny
Max temp: 22°C (72°F)
Min temp: 17°C (63°F)
(weather info from BBC Weather Centre)
31 Jul
Rock, Pop And Blues, Tom Robinson And The League Of Gentlemen
7pm at No.48 Devonshire Rd.
02 Aug
East Sussex Astronomical Society Open Day
10:30am at Egerton Park Indoor Bowls Club.
03 Aug
Bexhill Men's Open Bowls Tournament
Start 9.30 at Polegrove Richmond Road.
07 Aug
Strangers In Keaneland, A Keane Fan Weekend
12:30pm at .