Bexhill street view
Google's street view images of Bexhill. The default location is Bexhill Town Centre. For an interactive map of Bexhill, please see this page.
Google Map
Be a Bexhill Roaring 20s record breaker!
Discover how you can be part of Bexhill history by helping our town break a world record at the Bexhill Roaring 20s 2015.
---
A chilly Bexhill winter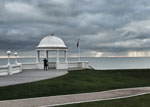 We're experiencing a chilly January in Bexhill (this seems to happen every year, I can't imagine why). Read all about it in the blog and enjoy a seasonal poem.
---
Quest for the best Bexhill Sunday roast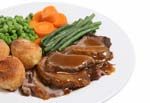 Finding a decent Sunday roast dinner in Bexhill can be tricky. I list the best ones.
---
Read more articles on the blog.
Thursday: Sunny
Max temp: 10°C (50°F)
Min temp: 5°C (41°F)
Friday: Light Cloud
Max temp: 9°C (48°F)
Min temp: 6°C (43°F)
Saturday: Sunny
Max temp: 10°C (50°F)
Min temp: 7°C (45°F)
(weather info from BBC Weather Centre)
06 Mar
Irish Folk With The Leprechauns
7pm at No.48 Devonshire Rd.
07 Mar
Moscow Ballet - Swan Lake
7.30pm at De La Warr Pavilion.
07 Mar
Tom Fitzpatrick - Crooner
7pm at No.48 Devonshire Rd.
13 Mar
50's And 60's Night With Ricochet
7pm at No.48 Devonshire Rd.