Bexhill street view
Google's street view images of Bexhill. The default location is Bexhill Town Centre. For an interactive map of Bexhill, please see this page.
Google Map
A seagull's story, from chick to adult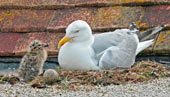 Chronicling the journey - from chick to first flight - of a baby seagull on a Bexhill rooftop.
---
Be a Bexhill Roaring 20s record breaker!
Discover how you can be part of Bexhill history by helping our town break a world record at the Bexhill Roaring 20s 2015.
---
Quest for the best Bexhill Sunday roast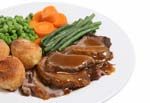 Finding a decent Sunday roast dinner in Bexhill can be tricky. I list the best ones.
---
Read more articles on the blog.
Friday: Light Rain
Max temp:
Min temp: 10°C (50°F)
Saturday: Light Cloud
Max temp: 14°C (57°F)
Min temp: 10°C (50°F)
Sunday: Light Cloud
Max temp: 12°C (54°F)
Min temp: 4°C (39°F)
(weather info from BBC Weather Centre)
25 Apr
Exhibition And Sale By The Late Artist And Naturalist, Alan Malpass
10am-4pm at Christchurch Methodist Church, Springfield Rd.
25 Apr
Bexhill Bonfire
6.30pm - 11pm at The Polegrove Recreation Ground, Brockley Road.
25 Apr
Stornoway
Doors 7pm at De La Warr Pavilion.
28 Apr
Business Growth By Design
4pm at De La Warr Pavilion.