Bexhill street view
Google's street view images of Bexhill. The default location is Bexhill Town Centre. For an interactive map of Bexhill, please see this page.
Google Map
Get your Guinness Charleston world record certificate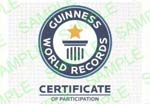 Find out how to get hold of your named copy of the world record certificate for the world's largest Charleston dance.
---
Bexhill Roaring 20s 2015 - a day of history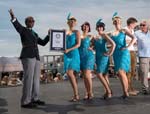 Looking back at a special day in Bexhill's history in which Bexhill smashed the world record for the largest Charleston dance.
---
RDC and ESCC - who does what in our little town?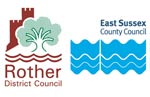 From potholes to street lighting, learn what Rother District Council and East Sussex County Council are both responsible for.
---
Read more articles on the blog.
Friday: Clear Sky
Max temp:
Min temp: 11°C (52°F)
Saturday: Sunny
Max temp: 19°C (66°F)
Min temp: 11°C (52°F)
Sunday: Sunny Intervals
Max temp: 22°C (72°F)
Min temp: 16°C (61°F)
(weather info from BBC Weather Centre)
31 Jul
Rock, Pop And Blues, Tom Robinson And The League Of Gentlemen
7pm at No.48 Devonshire Rd.
02 Aug
East Sussex Astronomical Society Open Day
10:30am at Egerton Park Indoor Bowls Club.
03 Aug
Bexhill Men's Open Bowls Tournament
Start 9.30 at Polegrove Richmond Road.
07 Aug
Strangers In Keaneland, A Keane Fan Weekend
12:30pm at .