Disclaimer
This website and its contents are provided "as is" without warranty of any kind and are based on information supplied to its owner Alastair Hazell. I do not guarantee the accuracy of the information shown on this website and accept no responsibility for any errors, subsequent changes or consequential damages or inconvenience caused.
Discover Bexhill contains links to external web sites. In no event shall Discover Bexhill or its owner, Alastair Hazell, be responsible for the content, accuracy or opinions expressed in these sites.
No part of this website may be reproduced without the prior written consent of Alastair Hazell.
© Copyright: Alastair Hazell 2015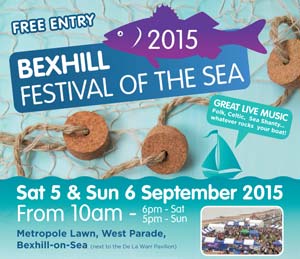 A life in Bexhill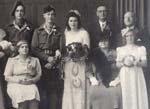 Bexhill resident Alma Charnock looks back through the decades and tells Discover Bexhill her story in the town she has always loved.
---
Get your Guinness Charleston world record certificate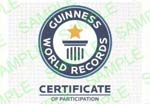 Find out how to get hold of your named copy of the world record certificate for the world's largest Charleston dance.
---
Bexhill Roaring 20s 2015 - a day of history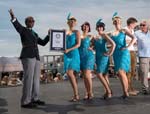 Looking back at a special day in Bexhill's history in which Bexhill smashed the world record for the largest Charleston dance.
---
Read more articles on the blog.
Sunday: Light Cloud
Max temp: 24°C (75°F)
Min temp: 17°C (63°F)
Monday: Light Rain
Max temp: 19°C (66°F)
Min temp: 13°C (55°F)
Tuesday: Light Cloud
Max temp: 18°C (64°F)
Min temp: 10°C (50°F)
(weather info from BBC Weather Centre)
30 Aug
Irish Singer Owen Donovan
2pm at No.48 Devonshire Rd.
31 Aug
Bexhill 100 Classic Car Show
at The Polegrove.
31 Aug
Bay House Summer BBQ
1pm at Bay House Nursing Home.
03 Sep
ESAS Monthly Meeting
8pm -10pm at Egerton Park Indoor Bowls Club.