Disclaimer
This website and its contents are provided "as is" without warranty of any kind and are based on information supplied to its owner Alastair Hazell. I do not guarantee the accuracy of the information shown on this website and accept no responsibility for any errors, subsequent changes or consequential damages or inconvenience caused.
Discover Bexhill contains links to external web sites. In no event shall Discover Bexhill or its owner, Alastair Hazell, be responsible for the content, accuracy or opinions expressed in these sites.
No part of this website may be reproduced without the prior written consent of Alastair Hazell.
© Copyright: Alastair Hazell 2015
The Bexhill 100 Festival of Motoring - 25 years on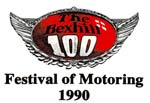 The Bexhill 100 Festival of Motoring first took place in May 1990. We look back on the history of this special event.
---
How your vote can make a difference for Bexhill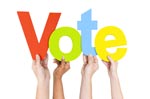 Why this could be the most important vote for Bexhill residents for decades. Read about what your vote means.
---
A seagull's story, from chick to adult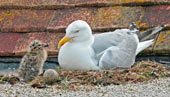 Chronicling the journey - from chick to first flight - of a baby seagull on a Bexhill rooftop.
---
Read more articles on the blog.
Saturday: Light Cloud
Max temp: 17°C (63°F)
Min temp: 9°C (48°F)
Sunday: Light Cloud
Max temp: 16°C (61°F)
Min temp: 8°C (46°F)
Monday: Light Cloud
Max temp: 15°C (59°F)
Min temp: 9°C (48°F)
(weather info from BBC Weather Centre)
23 May
27th Festival Of Flowers
Sat and Mon 10am - 4.30pm, Sun at Christchurch Methodist Church, Springfield Rd.
24 May
Touchwood Accoustic Duo
2pm at No.48 Devonshire Rd.
29 May
Music Of The Midnight Sun
7.30pm at St Martha's Church Hall, Little Common.
30 May
Open Mic Night
2-6 at No.48 Devonshire rd.