Bexhill train information
This page features information on departures and arrivals for trains to/from Bexhill station. It also contains a form for you to look up train timetables and plan your journey to and from any destination in the UK.
Bexhill station train times - 18:21 GMT
Due to changes in the National Rail website, live train times can no longer be displayed on Discover Bexhill. Instead, you will need to click through to view the live train departure and arrival boards for Bexhill station.
---
Train Timetables - Journey Planner
Plan your train journeys to and from local train stations using this planner. You can either type in the name of a station or select it in the list on the right and click the relevant 'Add' button. This form links through to the train timetable information on the National Rail Enquiries website.
The timetable planner above includes the following train stations:
Bexhill, Battle, Collington, Cooden Beach, Eastbourne, Gatwick Airport, Hastings, London Bridge, London Charing Cross, London Victoria, St Leonards Warrior Square.
---
Engineering Works
If you would like to find out about future engineering works, simply follow this link to the National Rail website. Note that the Southern service runs between Hastings and London Victoria, traveling through Bexhill and Eastbourne stations. The South Eastern Service runs between Hastings and London and travel through Battle, Tunbridge Wells up to London Bridge and London Charing Cross.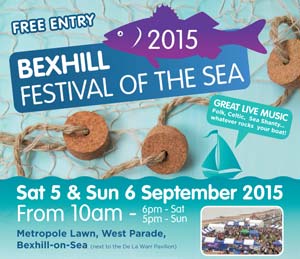 A life in Bexhill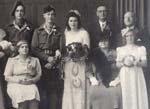 Bexhill resident Alma Charnock looks back through the decades and tells Discover Bexhill her story in the town she has always loved.
---
Get your Guinness Charleston world record certificate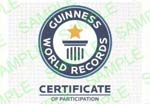 Find out how to get hold of your named copy of the world record certificate for the world's largest Charleston dance.
---
Bexhill Roaring 20s 2015 - a day of history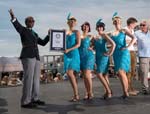 Looking back at a special day in Bexhill's history in which Bexhill smashed the world record for the largest Charleston dance.
---
Read more articles on the blog.
Tuesday: Partly Cloudy
Max temp:
Min temp: 7°C (45°F)
Wednesday: Light Rain Shower
Max temp: 13°C (55°F)
Min temp: 8°C (46°F)
Thursday: Thick Cloud
Max temp: 11°C (52°F)
Min temp: 9°C (48°F)
(weather info from BBC Weather Centre)
13 Oct
The Dreaming Spires
7.30pm for 8am at The Albatross club.
15 Oct
NT Live - Hamlet Featuring Benedict Cumberbatch
7pm at De La Warr Pavilion.
15 Oct
Bexhill United FC Under 21's V Newhaven FC Under 21's In The Southern Combination Football League (Under 21 East)
Kick off at 7.45pm at The Polegrove Recreation Ground, Brockley Road.
17 Oct
Craft Fair
10am - 4pm at Christchurch Methodist Church, Springfield Rd.