Discover Bexhill
Bexhill-on-Sea is the birthplace of British motor racing, home of the De La Warr Pavilion and Guinness World Record breaker for the largest Charleston dance.
---
Eye on Bexhill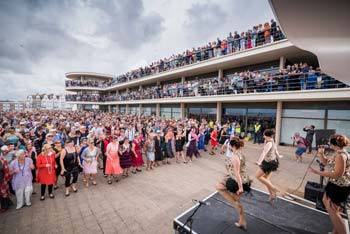 Bexhill Roaring 20s 2017 - A Fitting Finale?
The story of the day - on Saturday 22 July, Bexhill came together to provide an amazing spectacle. read more
---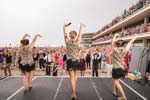 Be a Bexhill Roaring 20s Record Breaker!
Discover how you can be part of Bexhill history by helping our town break a world record at the Bexhill Roaring 20s 2017. read more
---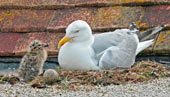 A Seagull's Story, From Chick to Adult
Chronicling the journey - from chick to first flight - of a baby seagull on a Bexhill rooftop. read more
---
Read more articles in the Beyond the Colonnade section.
Weather for Bexhill-on-Sea
Saturday: Light Rain
Max temp: 19°C (66°F)
Min temp: 16°C (61°F)
Sunday: Sunny Intervals
Max temp: 20°C (68°F)
Min temp: 15°C (59°F)
30 July
Bexhill MotoFest
All day at De La Warr Car Park.
28 August
Bexhill 100 Classic Car Show
at The Polegrove.
02 September
Bexhill Festival Of The Sea
10am - 5pm at Bexhill Seafront.
16 September
Anglo Continental Market
9am - 5pm at Devonshire Road.