Discover Bexhill
Bexhill-on-Sea is the birthplace of British motor racing, home of the De La Warr Pavilion and Guinness World Record breaker for the largest Charleston dance.
---
Sitting at the heart of the district of Rother in East Sussex, Bexhill-on-Sea is a quiet and relaxing seaside town. With its Victorian and Edwardian architecture, Bexhill has a strange magnetism which encourages those who leave to return and those who visit to stay.
Find out more about the attractions that Bexhill has to offer or browse through the photograph gallery. Should you be interested in staying overnight in Bexhill, take at look at the guide to b&bs and hotels for your visit.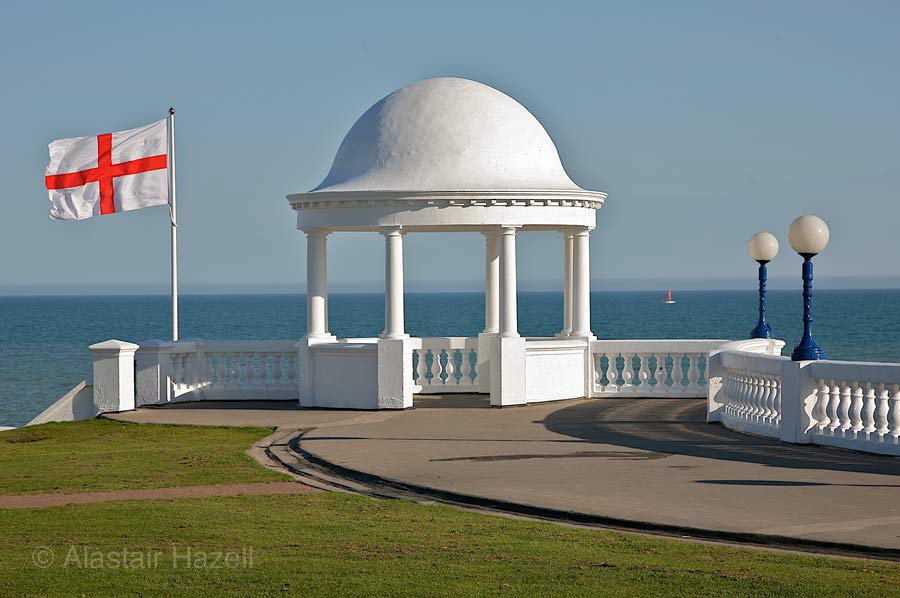 Discover Bexhill is dedicated to Brian Hazell (the "Master of Sunsets") and the Hazell family. It first launched in November 2003 and quickly established itself as the flagship tourism website for Bexhill. During its 13 years it has successfully generated well over £1m in accommodation bookings and had an impact on Bexhill's visitor economy of several times that figure.
Saturday: Thick Cloud
Max temp: 9°C (48°F)
Min temp: 9°C (48°F)
Sunday: Thick Cloud
Max temp: 11°C (52°F)
Min temp: 8°C (46°F)
Monday: Heavy Rain Shower
Max temp: 9°C (48°F)
Min temp: 4°C (39°F)
(weather info from BBC Weather Centre)