Bexhill Visitor Guide
Bexhill-on-Sea is the birthplace of British motor racing, home of the De La Warr Pavilion and Guinness World Record breaker for the largest Charleston dance.
Bexhill-on-Sea is regarded as a predominantly residential town with a visitor element. It is located at the very heart of the district of Rother. Bexhill seems to have retained all the best qualities of English life since the turn of the last century whilst managing to avoid most of the unpleasant influences that seem to have plagued so many other towns. Read more about Bexhill in the About Bexhill page.
---
Upcoming events

at . ,

at . ,

at . ,

at . ,
---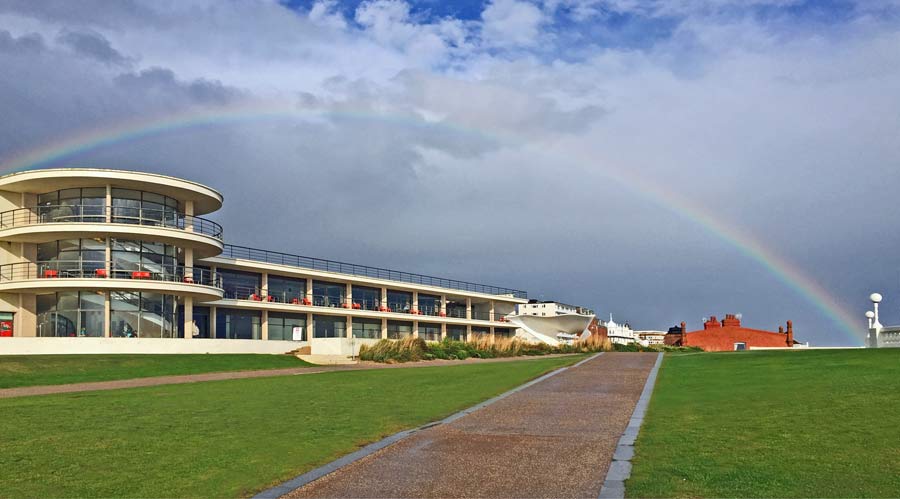 Discover Bexhill has been the leading independent, online Bexhill guide since 2003.
Saturday: Sunny
Max temp:
Min temp: 7°C (44°F) Maximum Temperature: 21°C (70°F)
Sunday: Sunny Intervals
Max temp:
Min temp: 10°C (51°F) Maximum Temperature: 20°C (68°F)
Monday: Sunny Intervals
Max temp:
Min temp: 10°C (50°F) Maximum Temperature: 21°C (70°F)
(weather info from BBC Weather)