Discover Bexhill-on-Sea
Bexhill-on-Sea is the birthplace of British motor racing, home of the De La Warr Pavilion and Guinness World Record holder for the largest Charleston dance.
Nestling between the bustling resorts of Eastbourne and Hastings, the British seaside resort of Bexhill is set in magnificent countryside. There are a wealth of castles, historic attractions and places of interest in and around Bexhill and 1066 Country, for young and old alike.
---
Bexhill Festival of the Sea
5 and 6 September 2015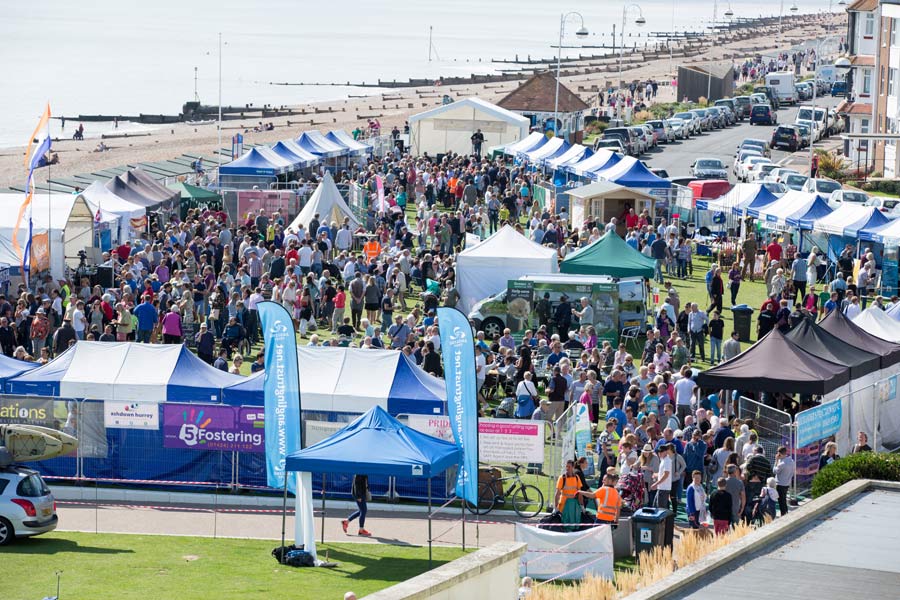 The Bexhill Festival of the Sea returns in September with cooking demonstrations by Billingsgate Seafood Training School, stalls highlighting excellent local Sussex produce, global seafood cuisine, demonstrations by renowned angling professionals for all ages and abilities, a fun fair, Morris dancing, with outdoor film and music at the De La Warr Pavilion.
Visit the website for more information
---
Lazing on a sunny afternoon
Weather for Monday: Light Cloud
19°C
66°F

Minimum temperature: 13°C (55°F).
Wind Direction: North North Westerly, Wind Speed: 9mph, Visibility: Good, Pressure: 1011mb, Humidity: 97%, UV Risk: 2, Pollution: Low, Sunset: 19:46 BST
You can see the latest weather data and a full forecast on the weather page.
Upcoming Events
31 August
Bexhill 100 Classic Car Show
at The Polegrove.
31 August
Bay House Summer BBQ
1pm at Bay House Nursing Home.
03 September
ESAS Monthly Meeting
8pm -10pm at Egerton Park Indoor Bowls Club.
04 September
Party Night With Andy Burton
7pm at No.48 Devonshire Rd.
05 September
Bexhill Festival Of The Sea
10am - 5pm at Bexhill Seafront.
05 September
The Chandeliers Covers Band
7pm at No.48 Devonshire Rd.
05 September
6 Hour Stint 60's 70's 80's Covers Band
7pm at No.48 Devonshire Rd.
06 September
Mollie Tucker, Soul Singer
2pm at No.48 Devonshire rd.
Visit Bexhill
If you are interested in visiting Bexhill, then look no further for your information needs. You can look through our accommodation guide, browse through the best restaurants and cafes and see what attractions Bexhill has to offer.