Discover Bexhill
Bexhill-on-Sea is the birthplace of British motor racing, home of the De La Warr Pavilion and Guinness World Record breaker for the largest Charleston dance.
---
It seems that summer has finally arrived, and not a moment too soon! Bexhill has a packed events schedule this month with the pinnacle pizzazz of the Bexhill Roaring 20s. And this year we see a first for Bexhill, as the town will be attempting two world records - the first being the attempt to take back our Guinness Charleston dance world record and the second being the record for the biggest number of Mermaids at Carole Green's Bexhill Festival of the Sea.
Just one week to go until the BIG event! Next Saturday, 22 July (Charleston world record attempt at 1pm, Devonshire Road gangster prohibition shoot-out at 12.30pm)...

Posted by Discover Bexhill on Saturday, July 15, 2017
Beyond the Colonnade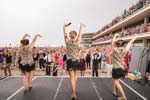 Be a Bexhill Roaring 20s Record Breaker!
Discover how you can be part of Bexhill history by helping our town break a world record at the Bexhill Roaring 20s 2017. read more
---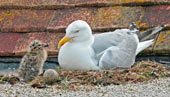 A Seagull's Story, From Chick to Adult
Chronicling the journey - from chick to first flight - of a baby seagull on a Bexhill rooftop. read more
---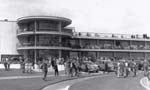 Looking back on the history of the De La Warr Pavilion as it turned 80 years old. read more
---
Read more articles in the Beyond the Colonnade section.
Weather for Bexhill-on-Sea
Friday: Sunny Intervals
Max temp: 20°C (68°F)
Min temp: 16°C (61°F)
Saturday: Light Cloud
Max temp: 19°C (66°F)
Min temp: 14°C (57°F)
22 July
Bexhill Roaring 20s
10am - 5pm at Seafront, DLWP and Town Centre.
23 July
Bexhill Carnival Week
at Bexhill Polegrove, Brockley Road.
30 July
Bexhill MotoFest
All day at De La Warr Car Park.
28 August
Bexhill 100 Classic Car Show
at The Polegrove.