Welcome to Bexhill-on-Sea
Bexhill-on-Sea is the Birthplace of British Motor Racing, home of the De La Warr Pavilion and Guinness World Record breaker for the largest Charleston dance.
Bexhill is a charming seaside town located at the heart of 1066 Country. It is a popular tourist destination, known for its scenic coastal views, historic architecture, and cultural heritage.
Our town has a long history, dating back to the Norman conquest, and is home to several historic buildings and landmarks, such as the De La Warr Pavilion, a modernist building that serves as a centre for arts and culture.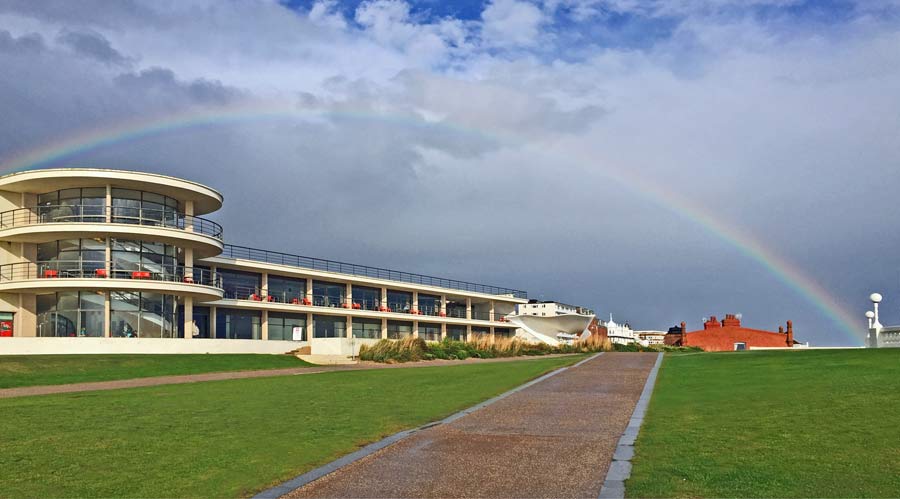 One of Bexhill's biggest attractions is its wide-level seafront promenade, giving access to gently sloping pebble beaches and the wonderful expanse of sand at low tide. You can read more about the town in the About Bexhill page.
Where to stay
If you're thinking of visiting the English seaside for a holiday, Bexhill makes for a wonderful place to stay, eat and breathe. And it's perfect for families.
To make your stay extra special, you can book in to one of the town's boutique B&Bs or beachside hotels. If you're travelling with your dog, Bexhill has a number of dog-friendly places for you to stay.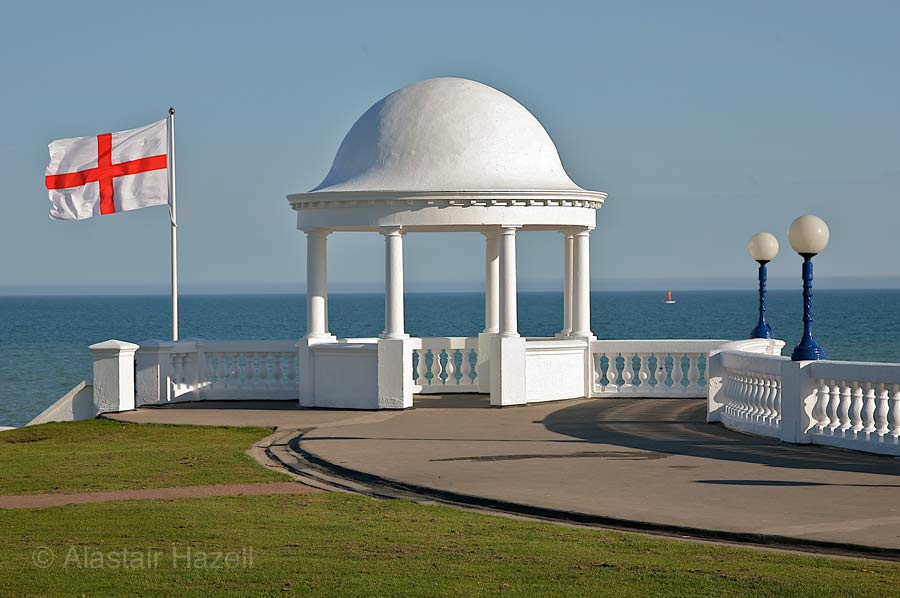 Motor racing history
Bexhill is steeped in history. In 1902, the 8th Earl de la Warr offered his Bexhill sea front estate to the first International Motor Race Meeting in the UK, hosting it in conjunction with the Automobile Club of Britain and Ireland (which later became the RAC).
The Sackville, which still stands today, was their headquarters for the Motor Races, which continued in Bexhill until the first purpose built track was opened in Brooklands in 1907. You can read all about the 1902 races and see the replica Serpollet 'Easter Egg' car in Bexhill Museum.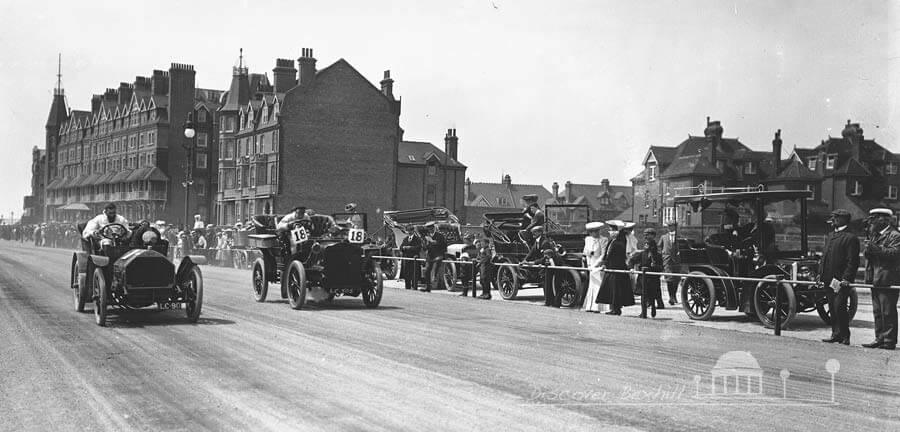 Did you know?
Bob Marley's first ever UK gig was at the De La Warr Pavilion in July 1972. He appeared as support for Johnny Nash in an event organised by Bexhill Lions Club to raise money for the Glyne Gap swimming pool fund.
---
Discover Bexhill has been the leading independent, online Bexhill guide since 2004.