Bexhill Roaring 20s
Article by Alastair Hazell
---
The Bexhill Roaring 20s was Bexhill-on-Sea's annual flagship event and took place between 2014 and 2017 before sadly succumbing to misguided funding cuts by Rother District Council's cabinet of the time.
The Roaring 20s was the brainchild of events organiser, Roger Crouch, who moved to Bexhill in 2013 and spotted an opportunity for a big event in keeping with the unique style and sophistication of the 1920s.
The first Bexhill Roaring 20s took place in July 2014. Having met with Roger in early 2014, it was very obvious that he was passionate about putting on a show for Bexhill to be proud of. With my late father's work on the Bexhill 100 Festival of Motoring very much in my mind, I wanted to assist him financially to help make the event a great one. Together with all the people who helped us, we put on a community event like no other, and one that rivalled its most spectacular event - the Bexhill 100 from the 1990s.
Charleston world records
Saturday 18 July 2015 went down in Bexhill folklore. It was the day that Bexhill smashed the Guinness world record for the largest Charleston dance as crowds of thousands packed the De La Warr Pavilion balconies, terrace and surrounding areas. The atmosphere was electric - absolutely incredible. This was Bexhill at its finest.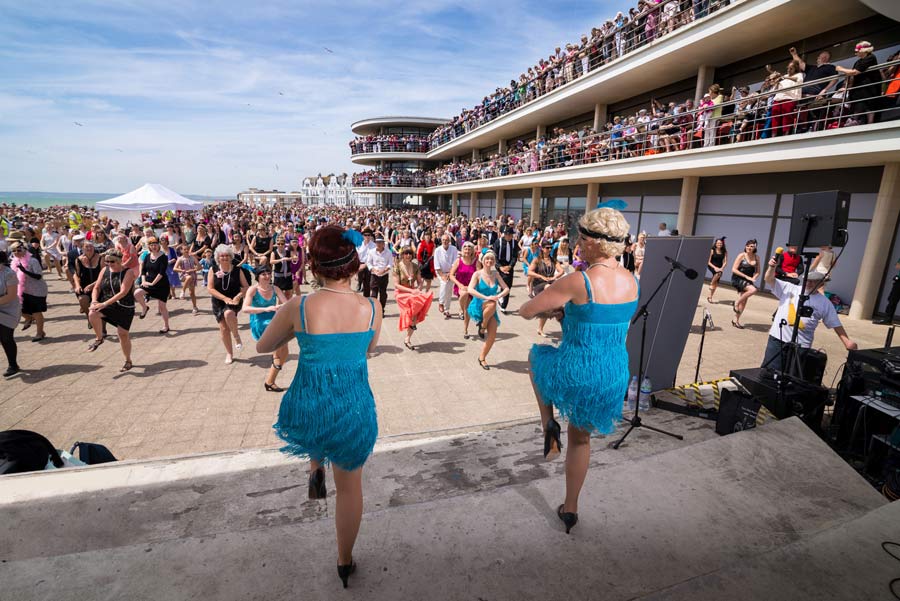 In central London, England's cricketers were being thumped by the Aussies at Lords. At the very same time, our dancers were preparing to beat the Aussies and take their Charleston world record off them. Who would have imagined that our little town of Bexhill could break a world record? That's exactly what we did as 503 people shimmied their way to a new record.
Three months later, London broke our world record with 975 dancers in Spitalfields. Many people thought this to be a bad thing, but we knew the opposite. Not only did it raise further awareness of Bexhill in the national press, but it also gave us an opportunity to try again. And so in 2016 we came together again, squeezing more people on to the De La Warr Pavilion terrace in an attempt to take back our record. We fell just short on that day, with 825 people. But, what a spectacle! A year later, 1086 people danced their way to glory at the Bexhill Roaring 20s 2017.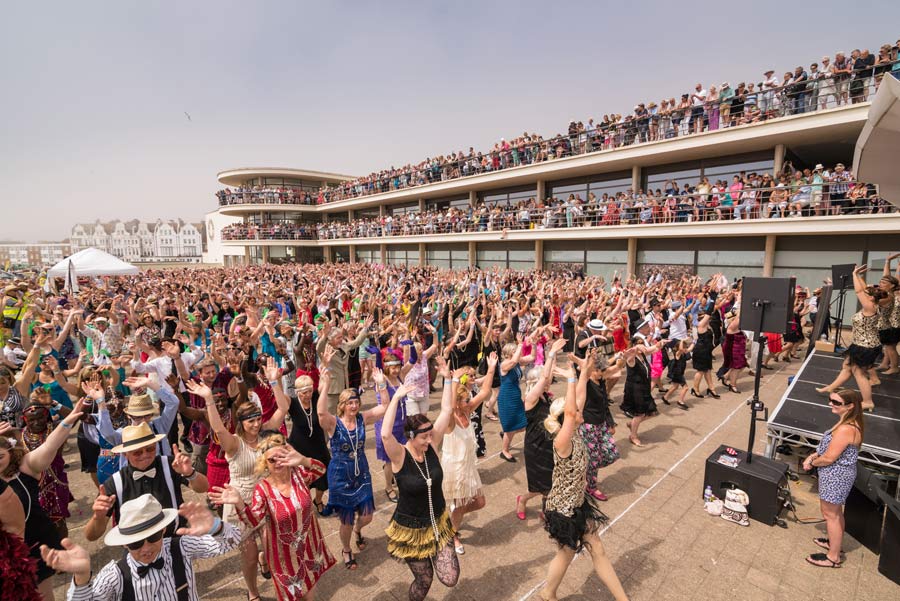 The largest Bexhill event since the Bexhill 100
The Bexhill Roaring 20s has brought tens of thousands of people to Bexhill each year, with restaurants, accommodation providers and businesses all benefiting hugely from the crowds. It has been terrific to witness so many people getting into the spirit of the 1920s.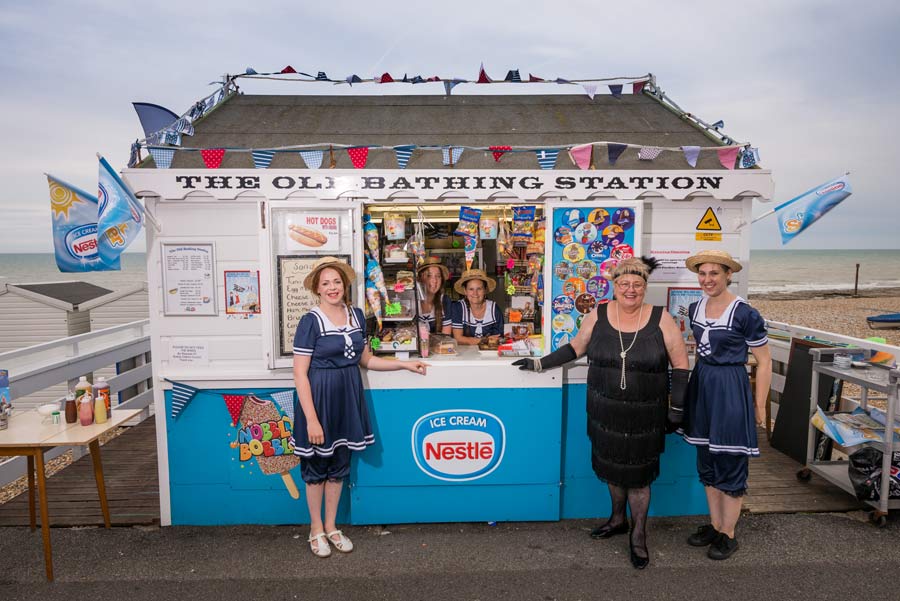 People from all over South East England, and indeed much further afield, descended on Bexhill in their 1920s attire.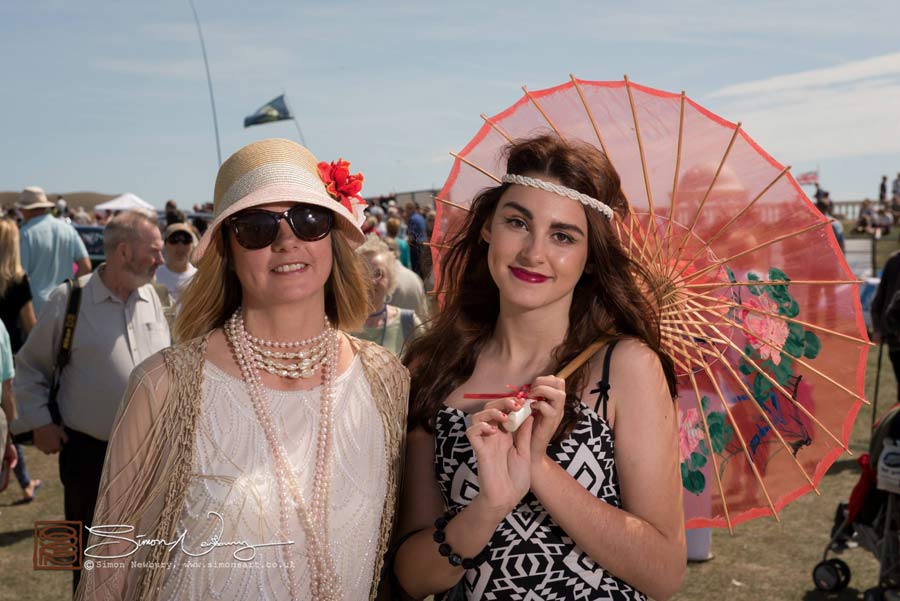 Gangsters do battle with cops...
"In the town centre, rumours flew that gangsters and goons were busy smuggling bootleg liquor from outta town into an outfit in Devonshire Road. One-eyed Mickey turned to me and mentioned a sting. Two minutes later and cops arrive on the scene holding bracelets and threatening to squirt metal. I ain't gonna lie to you, fists flew and I got ready to call a meat wagon. Long and short, the battle was brutal..."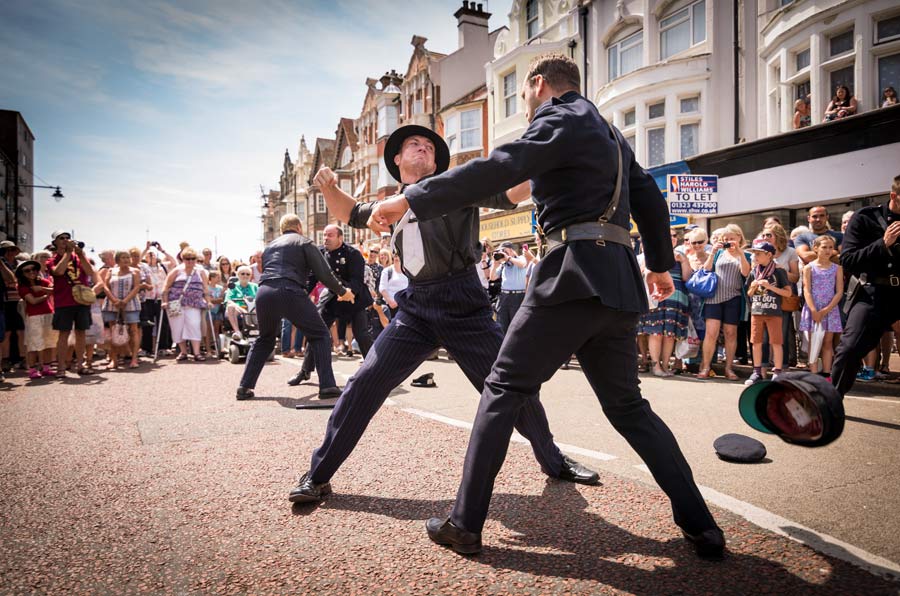 Re-live the 2015 fight:
Bexhill Roaring 20s aerobatics
As well as fabulous stunt fights, dance acts, music, vintage cars and exhibition stalls, we've also been host to some magnificent air displays over the years, including the Dakota, Hurricane, Spitfire and the Breitling Wing Walkers.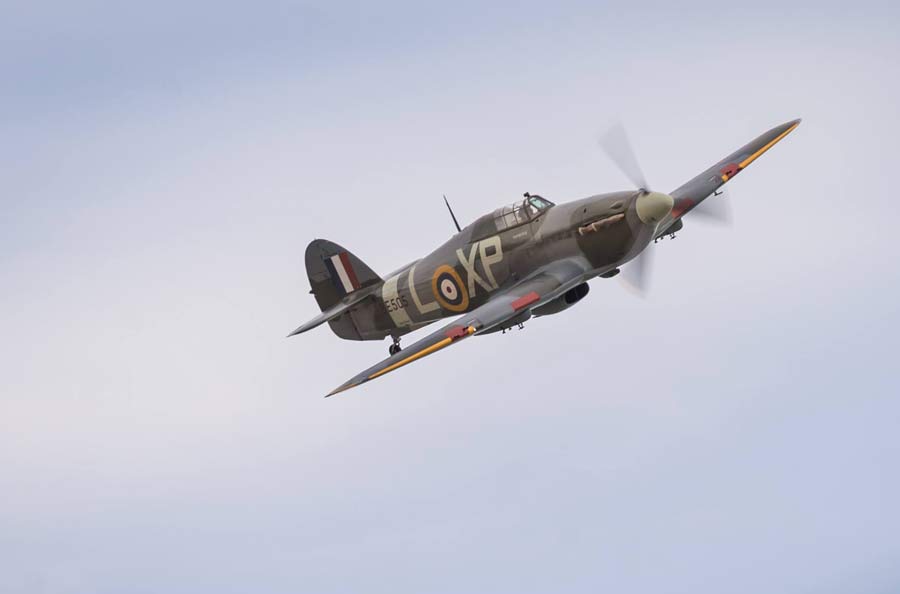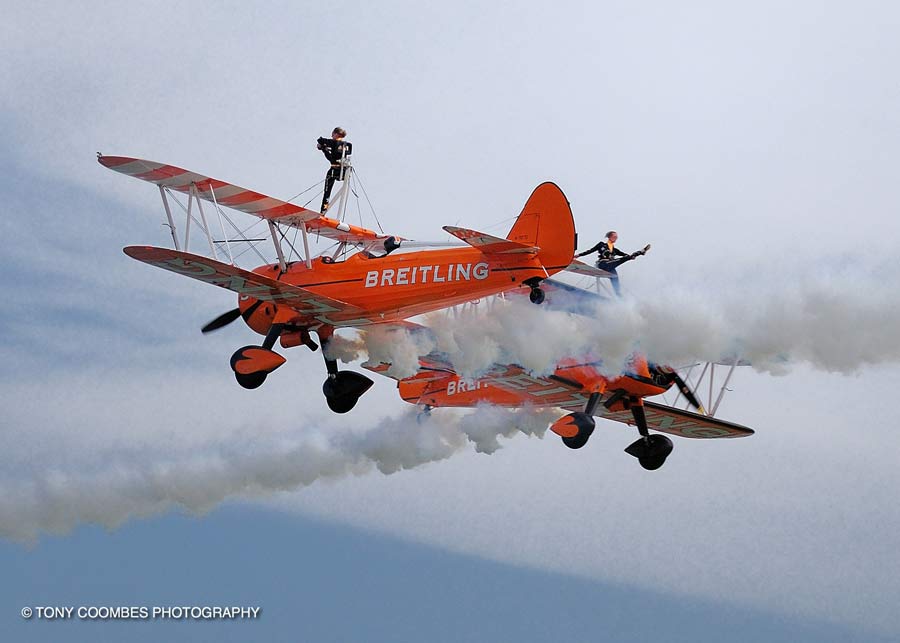 Maasai Warriors
The Maasai Warriors have become a regular and much loved feature at the Bexhill Roaring 20s. They travelled to the UK all the way from Kenya and chose to visit Bexhill for the 2015 event (their first ever trip to the seaside). They loved it so much that they returned in 2016. It was a delight to experience their dance and culture and everyone really embraced them.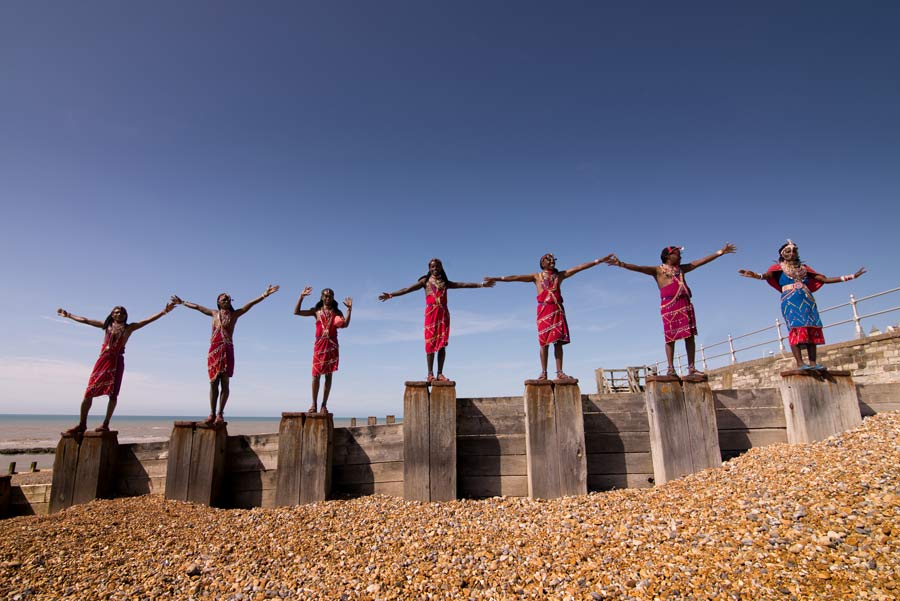 And finally...
It has been wonderful to have been its major sponsor and to have helped out with the marketing and business strategy of the Bexhill Roaring 20s. It should be said that Bexhill owes a great debt of thanks to to the man who made this event happen. Roger Crouch - a man who likes to stay out of the limelight. He puts his heart and soul into events to give people a special experience to enjoy.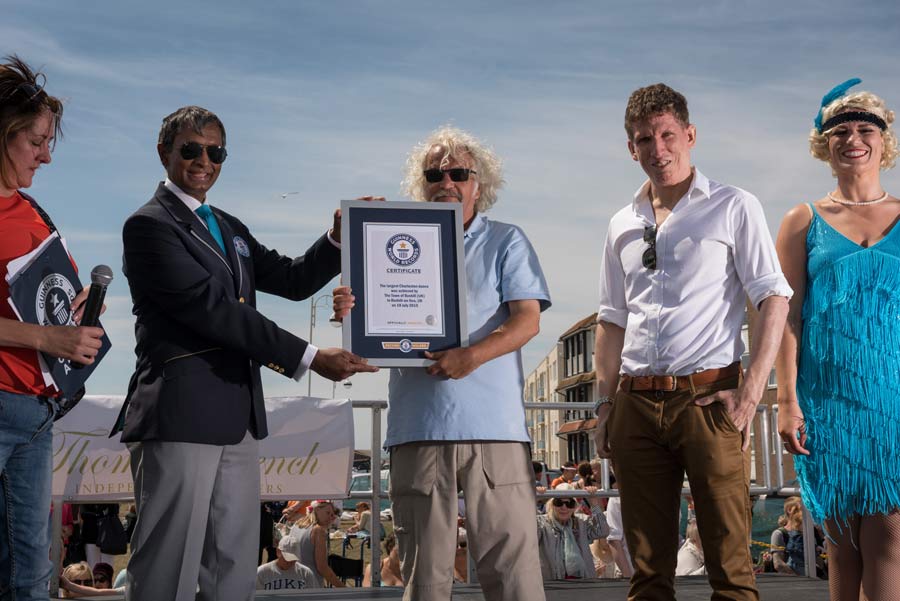 Special thanks should also go to Fiona Hemsworth, Carlie Stace, Debonnaire Entertainment, Simon and Abi Newbury, all the organisers, marshalls, sponsors and helpers who made the Bexhill Roaring 20s a most magnificent event for Bexhill.