Bexhill Festival Of The Sea
---
7th & 8th September 2019 - Lawn Festival
+ Angling competitions through the month of September
---
This is a unique event offering a free-to-enter weekend family festival and month long angling competitions. The main theme of the event will accent Marine Conservation and appreciation of the sea and our beautiful beaches. The Bexhill Festival of the Sea is one of the biggest and best festivals of the sea and sea angling in the UK. The event is a huge draw for families, with people of all ages in attendance.
The Festival has two parts - angling competitions based at Bexhill Sea Angling Club plus an open festival on the stunning jubilee lawns in front of the iconic De La Warr Pavilion.
The festival showcases local traders selling delicious food dishes prepared by top chefs from a host of countries and cultures which are sure to get your taste buds tingling. As well as food and drink, there will be plenty of unique shopping and gift ideas and seaside focused stalls.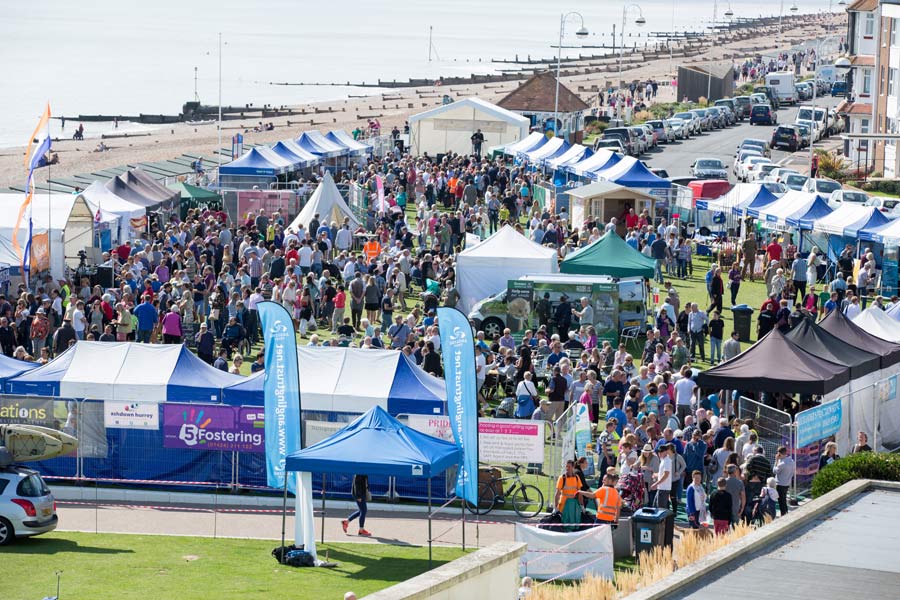 Demonstrations on the art of filleting, preparing and cooking many types of sea fish will be made throughout the weekend.
There's also plenty to keep the family occupied with a variety of games and activities. For anyone who has never picked up a rod before, expert coaches will be on hand to show you how to cast from the beach and maybe hook that catch of a lifetime. The lessons are completely FREE thanks to our sponsors.
Festival highlights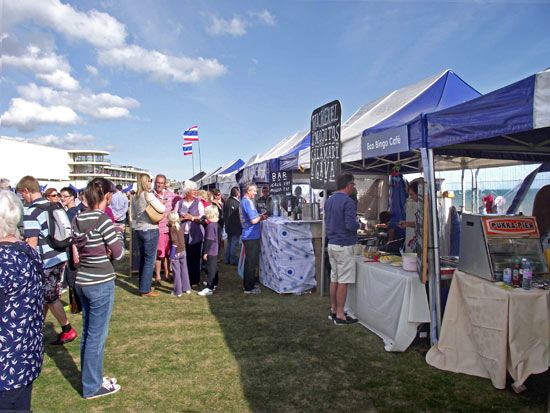 Seafood cooking demos
Global seafood cuisine
Free angling coaching
Live music and dance
Angling Competitions
Children's Funfair
Marine and wildlife educational programme
More information on the festival
Visit the website for more information on this fantastic event.