About Bexhill-on-Sea
Bexhill-on-Sea sits at the heart of 1066 Country, in between Hastings and Eastbourne. If you're thinking of moving to the seaside and are wondering where would be the ideal place, look no further.
Is Bexhill-on-Sea worth visiting?
The wide-level promenade, gently sloping beach and the expanse of sand at low tide make for an idyllic location for a family visit. The famous 1930's De La Warr Pavilion makes a prominent focal point and provides year-round quality entertainment. And the King George V Colonnade, with gift shops and cafe, provide entertainment, live music and enjoyment throughout the year.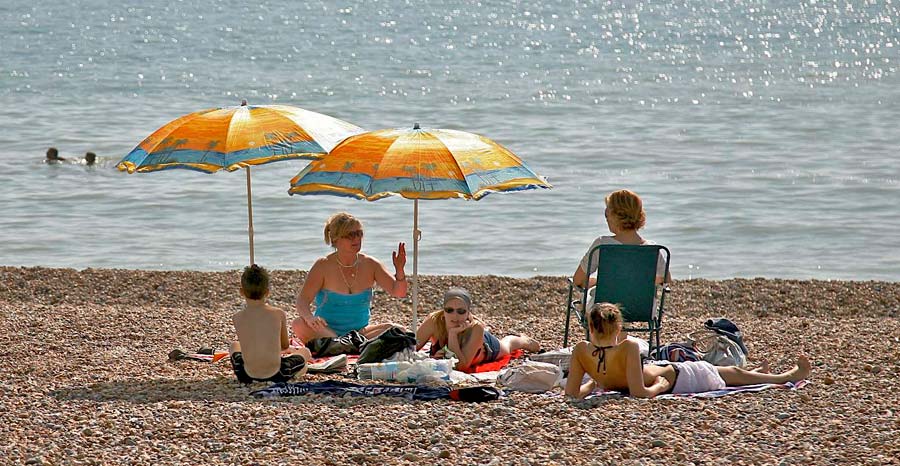 Health-giving air
Bexhill-on-Sea seems to have retained all the best qualities of English life since the turn of the last century whilst managing to avoid most of the unpleasant influences that seem to have plagued so many other towns.
Renowned for its health-giving air since Victorian times and enjoying probably the best climate on the south coast, Bexhill has been kept a jealously guarded secret by residents and those people who visit year after year.
With its Victorian and Edwardian architecture Bexhill-on-Sea has a strange magnetism which encourages those who leave to return, and those who visit to stay.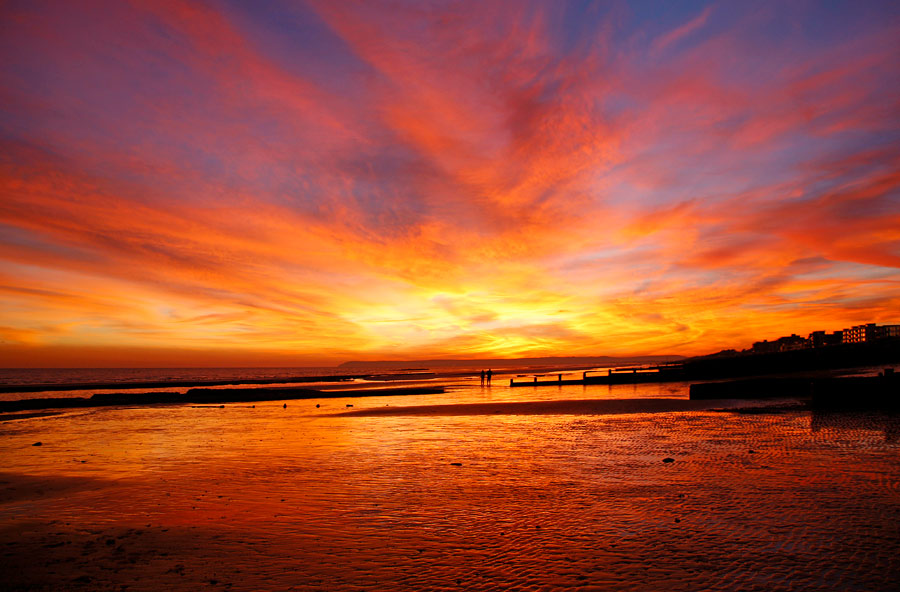 There is always something very comforting to come home to the quality of life and the safety of this cosy town.
Venturing inland
Venturing inland towards the town centre, you'll find independent shops, quality restaurants serving a variety of cuisines, and places to enjoy a quiet drink with friends or family. Bexhill is a superb, self-contained seaside town.
For the more energetic, Bexhill has more than its fair share of facilities, including a very active sailing club, a rowing club, a well equipped leisure centre, an indoor pool, tennis courts in Egerton Park, outdoor bowling clubs and an indoor bowling pavilion. If that's not enough, Bexhill-on-Sea boasts two of the finest golf courses in Sussex at Cooden Beach and Highwoods.
Bexhill's history
Steeped in history since napoleonic times, Bexhill-on-Sea hosted the first British motor race meeting in 1902. This was celebrated each year, until recently, with the Festival of Motoring on the first Bank Holiday in May. Bexhill-on-Sea also became infamous for allowing the first mixed bathing in this country at the turn of the century. Bexhill also has a wealth of cultural, dramatic, operatic, recreational, social and sporting clubs.
The perfect location
Bexhill-on-Sea is the perfect location, being only just over an hour away from the Shuttle, the Channel ferry ports and Gatwick Airport, two hours from London, and 20 minutes from the magnificent Eastbourne Marina.
So you see, Bexhill is much more than it seems. It offers something for everyone - all ages whether they be families, couples or singles. Bexhill-on-Sea is waiting to be discovered and enjoyed - by you.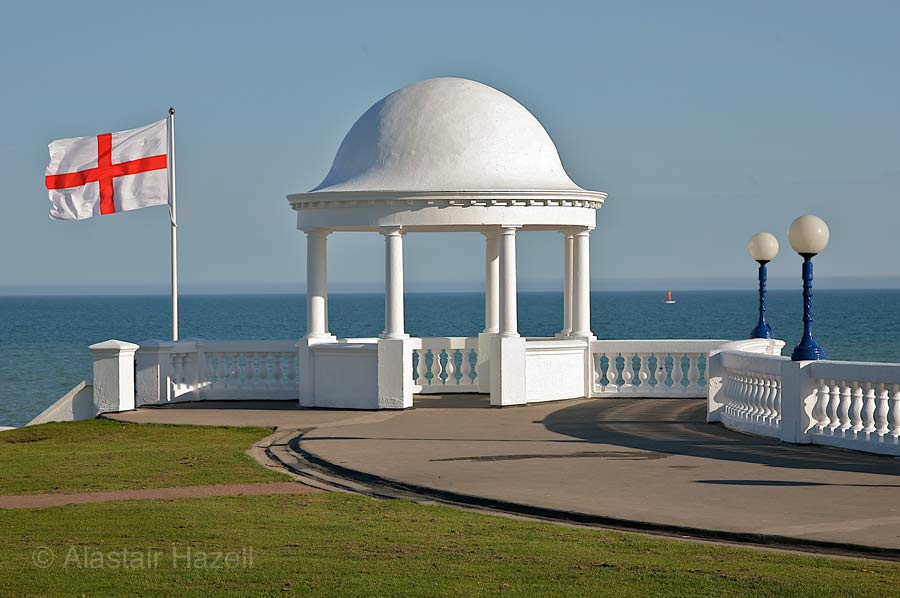 ---
Written by Brian Storkey and Alastair Hazell.
Find out more about the attractions that Bexhill has to offer or browse through the photograph gallery. Should you be interested in staying overnight in Bexhill, take at look at the guide to b&bs and hotels for your visit.