Freedoms of Bexhill
Featured below are the names of the people who have been nominated for or awarded the Freedom of Bexhill.
---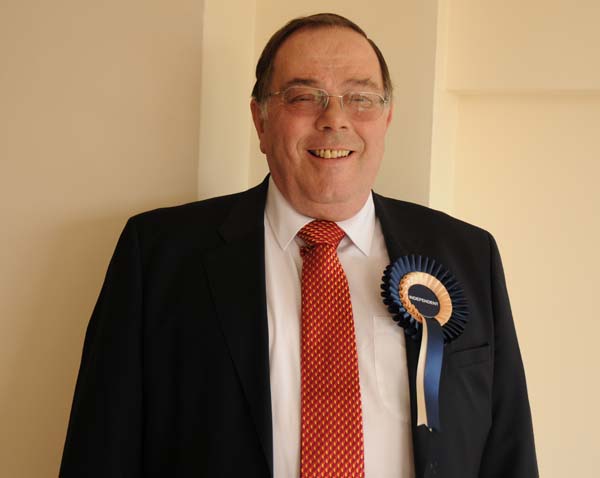 Stuart Earl
It was a huge oversight that Stuart Earl didn't receive the Freedom of Bexhill before he sadly passed away in October 2018. Stuart was a true gentleman and a wonderful human being. His passion and hard work were an example to us all, through his family bakery business, in his role as a Rother councillor and through his work with Bexhill Hospital League of Friends, Bexhill Chamber of Commerce, the Rotary Club of Senlac and Bexhill Caring Community (as well as many others).
Stuart Earl was Town Mayor in 2004. He was incredibly passionate about Bexhill and its residents and had a wonderful sense of humour, which I very much enjoyed.
On October 13, 2019 the Freedom of Bexhill will be posthumously awarded to Stuart Earl. His wife, Cllr Deirdre Earl-Williams, will receive the award at the Mayor's Civic Service.
---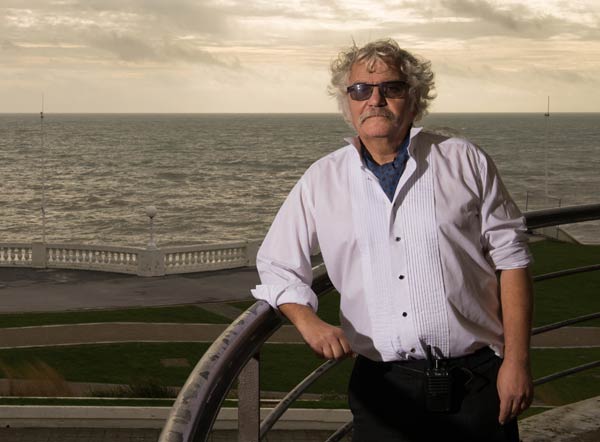 Roger Crouch
Nominated in 2017 for his services to Bexhill, Roger has helped Bexhill-on-Sea break Guinness world records and given it worldwide publicity, many tens of thousands of new visitors and hundreds of thousands of pounds of yearly tourism revenue with the Bexhill Roaring 20s event. Going above and beyond for the town that he loves, Roger has put his own health on the line time and again to put on shows to make Bexhill proud.
Official Honorary Freedoms of the Borough of Bexhill
Date
Name
09/11/1907
Baron [later 1st Earl] Brassey
Mayor of Bexhill 1907 - 1908
29/03/1920
John Alexander Paton
Mayor of Bexhill 1909 - 1911
25/01/1943
William Nicholson Cuthbert
Mayor of Bexhill 1936 - 1942
05/03/1952
Christine Isabella Meads
First woman Mayor of Bexhill 1930 - 1932 as well as more than 50 years of local public service
05/03/1952
Ernest William Bowrey
Mayor of Bexhill 1923 - 1924 and 1944 - 1946. He also took a prominent role in establishing Bexhill's adoption of the devastated French village of Bayencourt after World War One. Bexhill provided for a water tower and a piped water supply within the village.
05/03/1952
Richard Cecil Sewell
Mayor of Bexhill 1924 - 1925 as well as more than 50 years of local public service.
29/01/1958
Frances Burrows
Headmistress and later Warden of Ancaster School for many years. For a long times she was also prominent in local public service, especially the Girl Guides.
27/09/1962
Claude Pycroft
Surgeon who was chairman of the former Borough Development Committee of the Town Council for many years. As a consequence he greatly influenced the expansion of Bexhill as a resort after World War Two. Mayor of Bexhill 1949 - 1951.
02/10/1968
Joyce Alexander
Mayor of Bexhill 1962 - 1963 as well as many years of varied public and social work.
02/10/1968
Harry Riley
Many years of varied public and social work including secretary of the Bexhill Council of Social Service for over 30 years and secretary of the town's Citizens Advice Bureau for 25 years.
29/07/2009
Ian Allen
Row4Charity Indian Ocean Rowing Race Winner.
29/07/2009
Matthew Hellier
Row4Charity Indian Ocean Rowing Race Winner.
29/07/2009
Nick McCorry
Row4Charity Indian Ocean Rowing Race Winner.
29/07/2009
Phil McCorry
Row4Charity Indian Ocean Rowing Race Winner.
13/10/2019
Stuart Earl
Mayor of Bexhill, as well as an upstanding member of the community and a champion of local causes.