Bexhill's Groovy 60s Revolution
Article date: 18 July 2019
Reading time: 5 mins
---
On Saturday 13 July, Bexhill sang; Bexhill danced; Bexhill joined the 60s Revolution.
The uplifting sounds of the 60s resonated around Bexhill seafront and through the town centre. A festival in a day. Our town showed itself off in the best possible style to visitors from all over the country, and indeed across the world. And Bexhillians welcomed them, with their hearts and their smiles. ❤️
A 60-second snapshot
The Bexhill 60s Revolution was an 8-hour spectacle. With a switch to present tense, here's what happened, in a very quick, 60-second synopsis.
Town centre - midday
Bexhill's town centre is buzzing. Crowds gather to witness the town centre parade. Local dancers. Austin Powers. Classic cars and motor scooters. Herbie. Batmobile. Yellow Submarine (The Beatles For Sale on the Happy Harold trolleybus). And then, shattering the peace: gunshots. Bond. James Bond. "Nobody does it better…" 🎶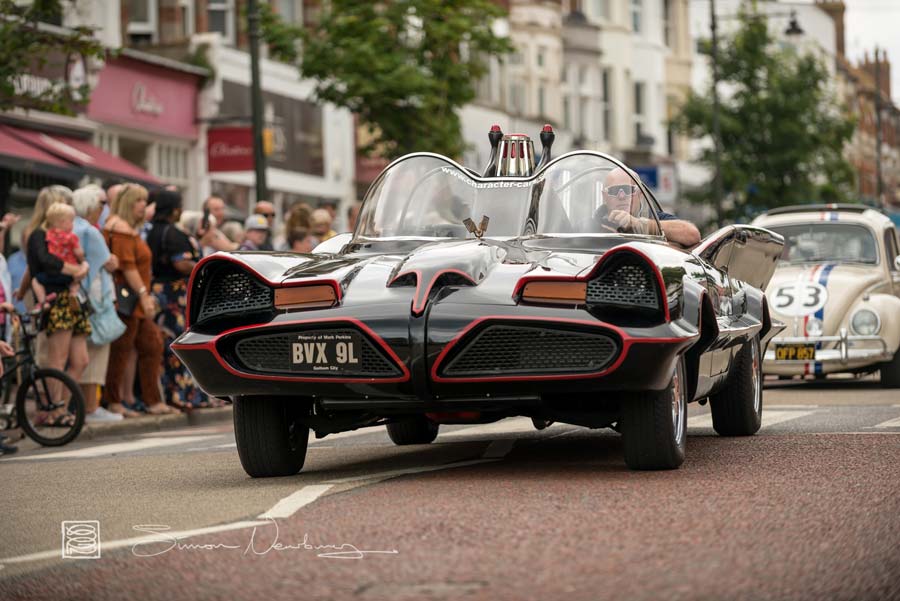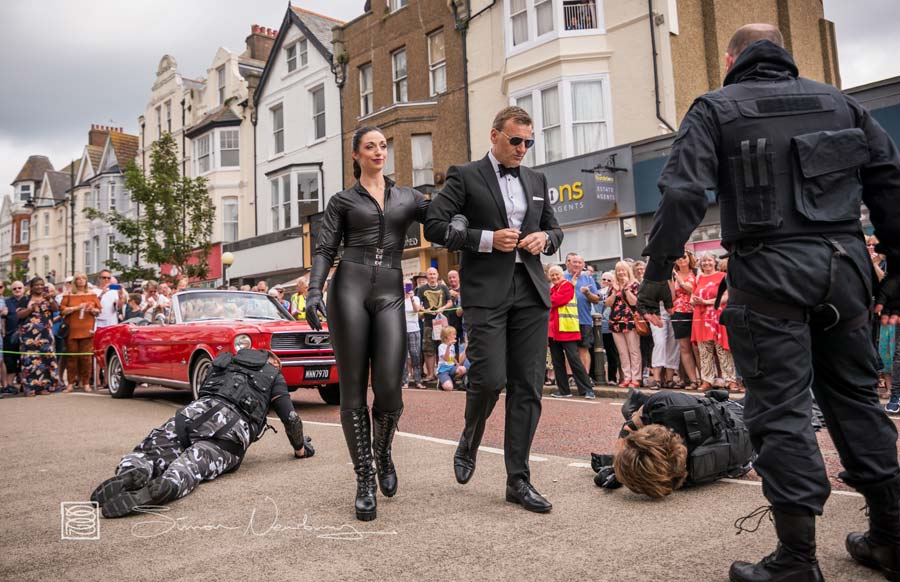 History at the DLWP
The auditorium is full and listening intently to 50 years of Apollo space mission history. "One small step for a man…" 👨‍🚀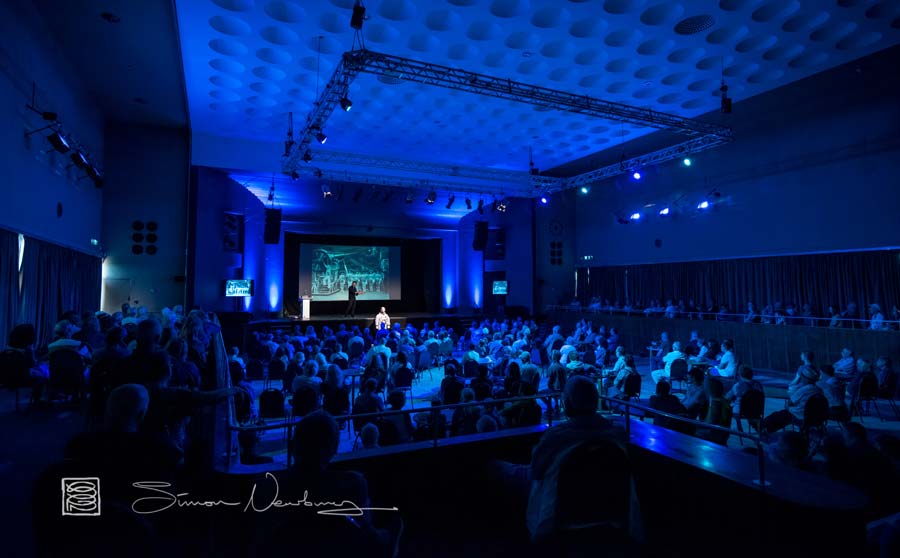 On and around the DLWP terrace
The Batmobile, Chitty Chitty Bang Bang, 60s music and dancing - lots of dancing. "You better never bother with me ol' bamboo…" 👯‍♀️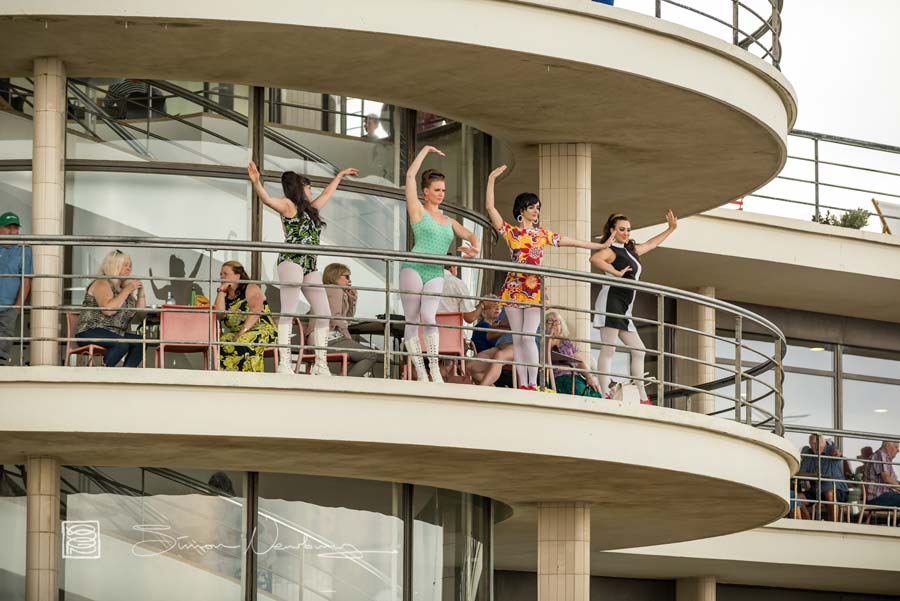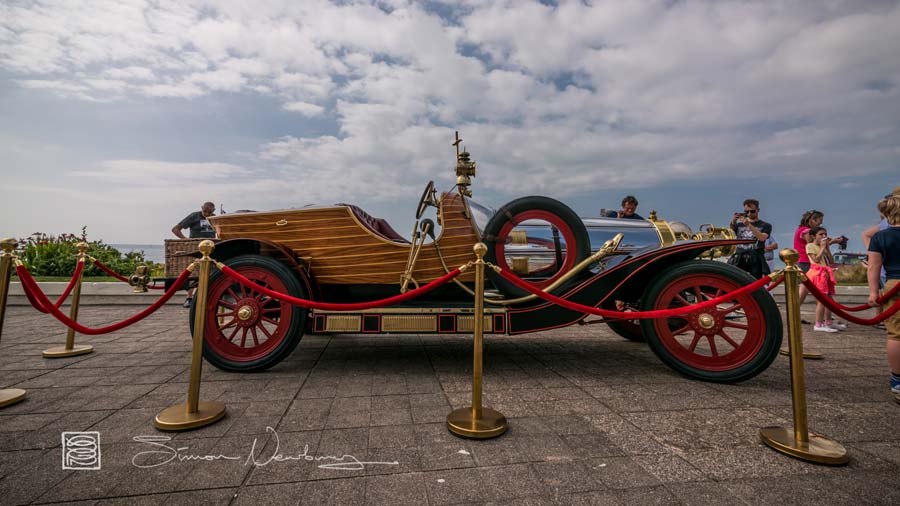 On the Jubilee Lawns
People, so many people - a sea of singing, dancing, hand waving. And a 52-foot whale. Amongst them all, a Dalek. "Exterminate…"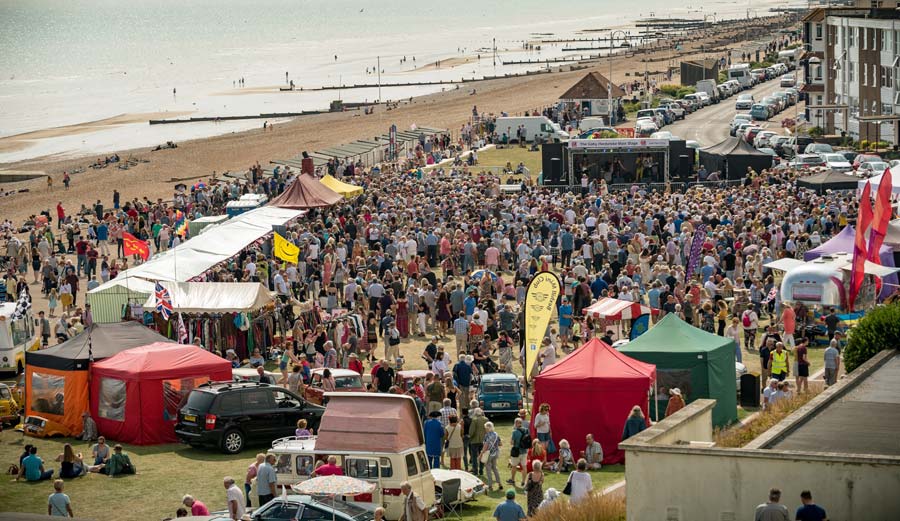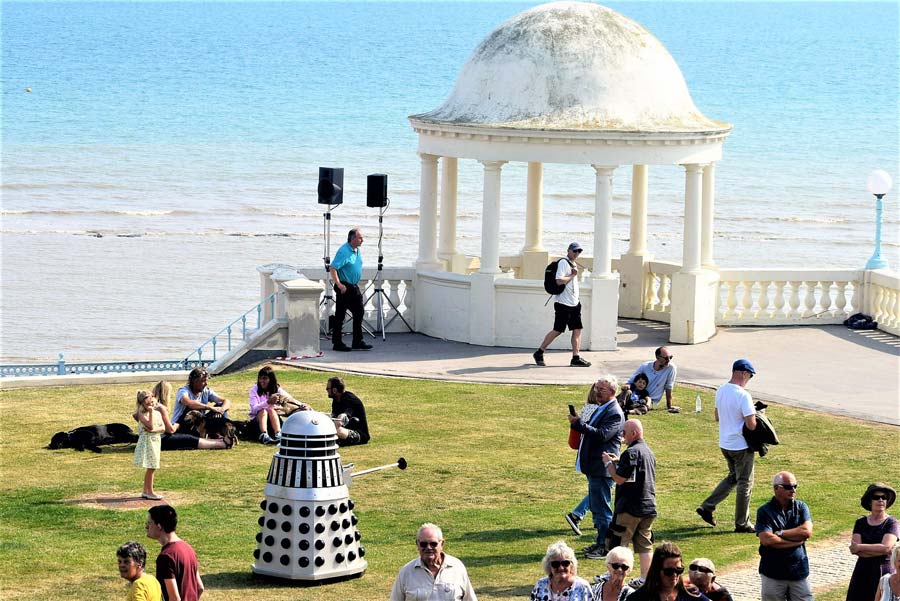 Photograph by Dom Brosnan
On the Gaby Hardwicke Stage
Local dance groups and singers perform, along with The Beatles For Sale, The Counterfeit Stones, The Tremeloes. Put your arms in the air. "All you need is love…" 🎸🎶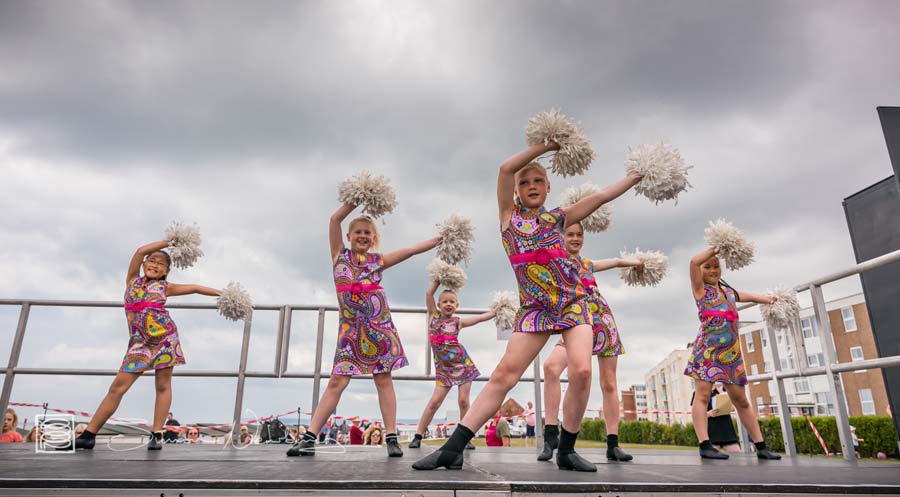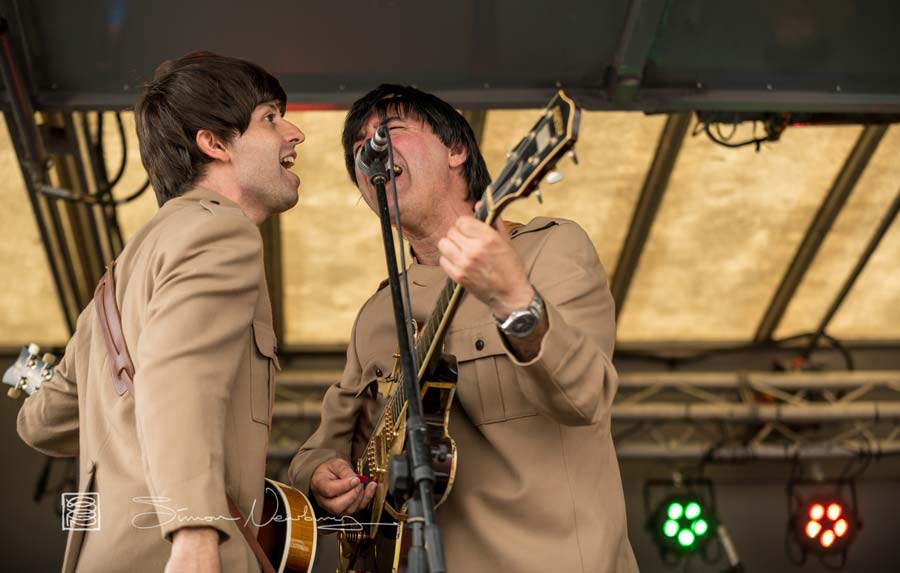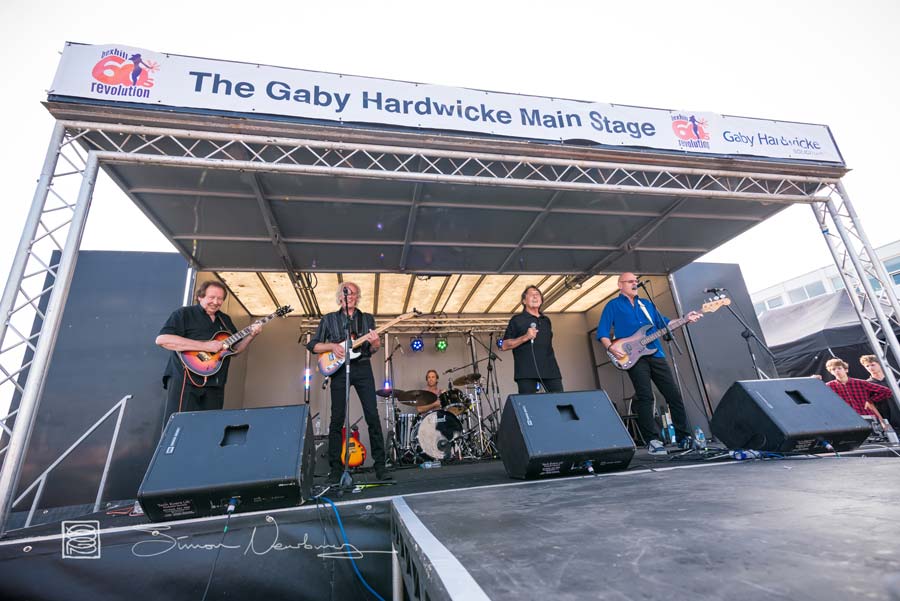 End of synopsis.
Completing the circle
I have a confession to make. I wasn't a fan of Chitty Chitty Bang Bang as a child. I didn't really like musical movies. Instead, I found a love for Herbie - the little car with a big heart. Stupid though it may sound, Herbie resonated with me - he was the underdog. Continually written off because of his size and looks, the little car with the big heart would somehow win the day. So, you can imagine my delight when Alan Horwood brought his replica Brighton Herbie to join the 60s Revolution.
That's a lovely little tale in itself. But, it's the fore-mentioned Chitty Chitty Bang Bang that is the featured character in this story. Let me take you back…
In 1990, as an eleven-year-old, I was eager to assist my Father with his inaugural Bexhill 100 Festival of Motoring. I was asked to assist in the souvenir tent and to help sell raffle tickets. The top prize in the raffle? Tickets to sit and ride in Chitty Chitty Bang Bang, who appeared at the event in this first year.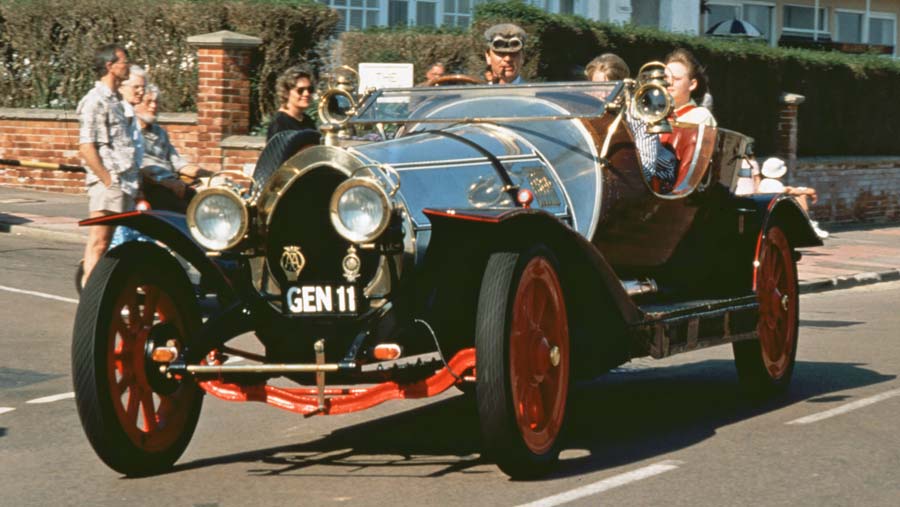 Throughout the day, people came up and bought raffle tickets. At just after midday, a Mother and her young daughter, no older than myself, approached me in the shop. The daughter was clearly not very well, and had a medical drip line in her nose. My heart filled with sadness for her. And so, after she had bought her raffle ticket, I held onto the ticket stub, rather than adding it into the bucket. Later on, when the winning tickets were drawn, I made sure her ticket was pulled out amongst the winners. After the winners were announced, she returned to the souvenir tent with her mother - with a huge smile on her face. The feeling of sadness in my heart was replaced by feelings of excitement and joy for her.
Fast forward to 2019. This would have been the 30th year of the Bexhill 100 Festival of Motoring. We saw it as a great opportunity to bring Chitty Chitty Bang Bang back to Bexhill, at the Bexhill 60s Revolution. And with so many members of my family supporting me at this event, just like I had done for my Father in 1990, I was able to bring a circle to a close in a perfect way on 30 years of Hazell family involvement in Bexhill events.
Reaction to the 60s Revolution
The positive reaction to the Bexhill 60s Revolution from people around the town and on social media post-event has been truly overwhelming. And, perhaps aptly, I find myself summing it up with a single word - LOVE. At a time of great division and disconnect in our country, this one-day festival seemed to bring us a little something of what we all need as human beings - connection: connection over music; connection over fun; connection over memories. ❤️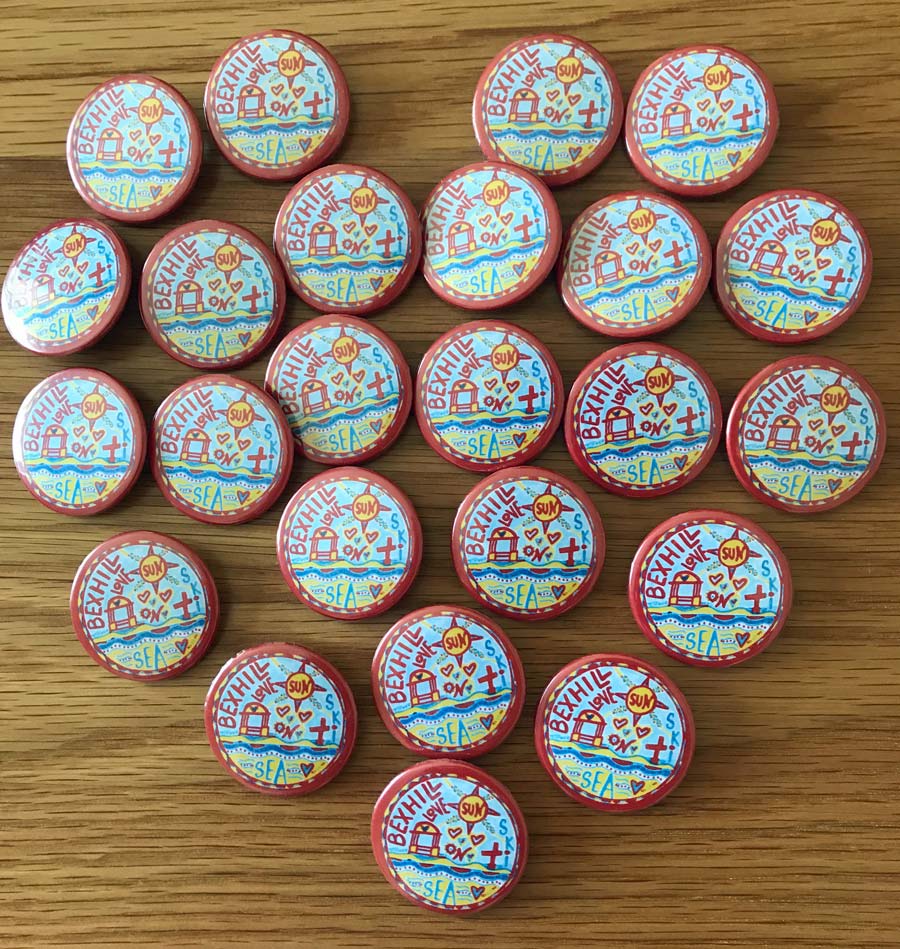 We set out to put on an event to bring back the spirit of the 1960s; to come back with an event and make it the biggest in nearly two decades, and to show how amazing Bexhill is. I think we've succeeded in doing that.
Some restaurants have suggested it was their busiest day for many years. And reports continue to come in of accommodation providers fully booked with people staying over the weekend for the event, not only in Bexhill but in surrounding towns. The value of this one day to the town has been enormous.
Make no mistake; this was a huge event, requiring a lot of hard work to organise. And we are incredibly grateful for the support we have received. We thank all our amazing acts. We thank our fabulous exhibitors. We thank our sponsors, who represent the very best of Bexhill's supportive business community. We thank all our wonderful marshals and helpers, without whom the event could not have taken place. And, we thank you for coming along and making the day so memorable, in this, our special town.
What next?
After this year's event, people keep asking me "what next?" I tell them there's a famous song...
Bexhill, it was a gas! ✌️
Alastair Hazell
Working with Roger Crouch, Fiona Hemsworth, Garry Fellows, Carlie Stace and team. Photographs by Simon Newbury.
---
Your comments
I always love to hear your comments, so please feel free to comment below. Note that you can post without having a login - simply select the 'guest' checkbox.