Helping Bexhill's Homeless
Last updated: 28 May 2017
---
There have been a number of recent discussions on the Bexhill Facebook group centring around how the population of Bexhill can better help local homeless people.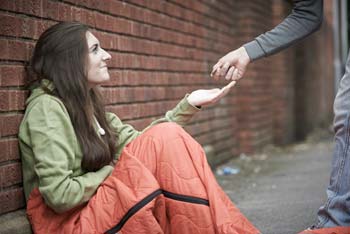 From knowing where to go to buy a homeless person a hot drink to being able to provide them with information on where they can go for shelter and food, I believe we can all benefit from knowing what services are around to help those less fortunate.
This page is regularly updated with new information, as it is received.
StreetLink
StreetLink is a website that enables the public to alert local authorities in England about people sleeping rough in their area.
---
Emergency help
If you can't go home and it's the weekend or at night, the best thing to do is find a friend or relative you can stay with. In an emergency you can contact the East Sussex Emergency Duty Service on 01273 335905. A social worker will phone you back and advise you what to do.
East Sussex County Council,
Ocean House,
87-89 London Road,
St Leonards. TN37 6DH
Phone: 01424 724130
Opening hours: Monday to Friday, 9am to 4.30pm.
Homelessness info on East Sussex County Council website
To alert Hastings Borough Council there is a rough sleeper in the area call 0300 500 0914.
Hastings Council Streetlink website
Information about the SHORE project
---
Bexhill/Rother area
If you are homeless in an emergency outside the opening hours of East Sussex County Council you can telephone 01424 787868.
You can visit the Community Help Point at Town Hall, Bexhill-on-Sea between the following hours:
9:00am to 4:30pm Monday, Tuesday and  Thursday

9:30am to 4:30pm Wednesday

9:00am to 4:00pm Friday
Contact the Housing Needs and Options Team online or by email, telephone or letter if you or someone you know is at risk of becoming homeless:
Homelessness in Rother.
---
The Seaview Project St Leonards
Washing and drying clothes, having a shower, food, wellbeing centre and so much more.
Located at the Seaview Centre, Hatherley Rd.
---
Snowflake Night Shelter (winter only)
Open on Thursday, 30th November 2017 through to Monday, 19th March 2018.
Please visit their website as they have specific referral criteria.
Snowflake Night Shelter information
---
St John Ambulance
The Hastings Homeless Service runs 5 sessions a week staffed by volunteers and healthcare professionals, including nurses at the Seaview Project.
---
Home Works Hastings & Rother
Phone: 01424 858341
Text: 07540 721244
Email: referrals@homeworkseast.org.uk
Southdown Housing – 'Home Works'
---
Hastings Young People's Service
Delivered by Brighton Housing Trust. To access the service you need to be referred by Hastings Borough Council.
Young People's Service website
7 Brittany Road, St Leonards on Sea, East Sussex, TN38 0RA.
Tel: 01424 435376.
---
XTRAX for young people aged 16-25
Xtrax Young Peoples Access Hub, Harold Place, Hastings, TN34 1JA.
Contact staff at XTRAX Young People's Centre.
Telephone 01424 722524.
website link
---
Foodbanks
Foodbanks are non-profit, charitable organizations that distribute food to those who have difficulty purchasing enough food to avoid hunger. Frontline professionals (doctors, health visitors, social workers, Citizens Advice Bureau staff, welfare officers, the police and probation officers, etc) identify people in need and issue them with a foodbank voucher. Those people then bring their voucher to a foodbank centre where it can be exchanged for a 3 day supply of emergency food.
Bexhill Foodbank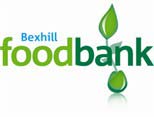 Tuesdays 1pm to 3pm
Thursdays 10am to 12 noon
Located opposite the Sainsbury's Car park on Station Road Bexhill, TN40 1RE.
website link
Hastings Foodbank
Tuesdays 1pm to 3pm
Fridays 1pm to 3pm
Located at the Hastings Centre / Kings Church, The Ridge, Hastings, TN34 2SA (opposite the Conquest Hospital).
website link
Salvation Army in St Andrews Square
The Salvation Army offers food parcels and is available Tuesday 10 - 12 and Thursday 10 - 1pm for people in need - no voucher needed.
St. Andrews Square, Hastings, East Sussex, TN34 1SP.
Tel: 01424 422595.
---
Warming Up The Homeless
Warming Up The Homeless is a fabulous group of volunteers in Hastings, Bexhill and Eastbourne who distribute hot drinks, food, clothing and other donated items to homeless people on our local streets. You can find out more about them by visiting their Facebook page.
---
Soup kitchens
Hope Kitchen
Hope Kitchen is a soup kitchen in the centre of Hastings and welcomes anyone over 18 to have some soup and sandwiches, a hot drink and a chat. They open on Thursday and Saturday evenings.
Wellington Square, Baptist Church, Hastings. Tel: 07931 587349.
---
Other organisations
Citizens Advice
Bank Chambers, Buckhurst Rd, Bexhill, East Sussex TN40 1QF
Tel. 01424 215055
Emmaus
Emmaus Hastings and Rother provides a home and meaningful work for 15 formerly homeless people.
Crisis
Crisis is the national charity for single homeless people. They work to deliver life-changing services and campaign for change.
---
To conclude
It's sometimes difficult to know what to do to help someone who is homeless and we often find ourselves so wrapped up with our own manic lives that it is difficult to stop and think. But, if we can all take a few minutes, now and again, to help these people then it brings enormous benefit - both to them and to you as a fabulous part of our wonderful town.
Written by Alastair Hazell
---
Your comments
I always love to hear your comments, so please feel free to comment below. Note that you can post without having a login - simply select the 'guest' checkbox.