Bexhill - a British seaside resort
Bexhill-on-Sea is a British seaside town; the perfect place for a relaxing holiday by the sea. Come and enjoy mile after mile of beaches that are never crowded. Both Bexhill and Cooden were recommended as top beaches to visit and received one of the first Quality Coast Awards in 2007.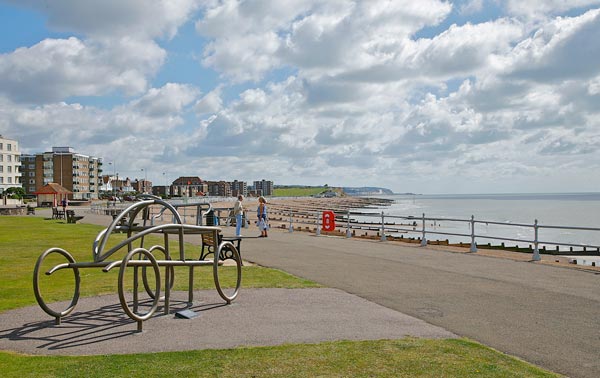 We have beach huts for hire, rock pools to explore and seafront cafes to enjoy. Or simply relax and unwind on the beach and in the sea.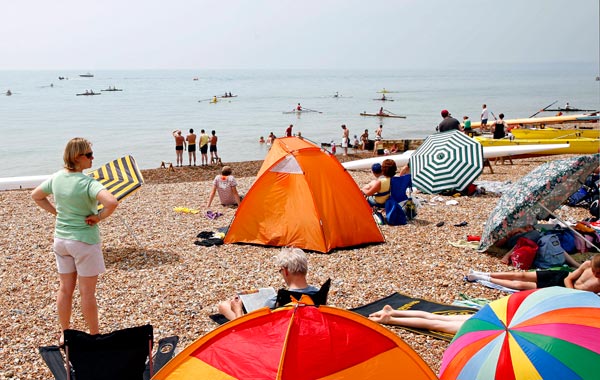 At Cooden we even have a hotel right on the beach! Parking is free and unrestricted alongside most of our promenade. Bexhill Sailing Club has a full programme of racing each weekend and Wednesday evening from March to November (weather permitting).
The award winning Bexhill Rowing Club can often be seen on the sea. Windsurfing and Wind Kiting are very popular - bring your own equipment and enjoy our seaside.
Bexhill is perfect for a relaxing day out at the seaside, with two miles of promenade running behind a long, gently shelving shingle beach with fine stretches of sand on the lower foreshore.
For more photographs of Bexhill's seafront and promenade, please see the photograph gallery. Learn more about Bexhill's attractions on the Bexhill attractions page.