Two World Records Cap a Super Bexhill Summer
Article date: 12 September 2017
---
Just over a week ago I had the pleasure of being invited to the Gigspanner and Liane Carroll concert that concluded Carole Green's fantastic Festival of the Sea.
---
Sitting in the auditorium of the De La Warr Pavilion, I found myself transported back to my epic stage battle of four years previous: something that will go down in Hazell family folklore. On that particular evening, the audience bore witness to an epic western-style shoot-out, as I was invited up on stage to skirmish with 'The Boy With Tape On His Face.' Armed with staple guns, he defeated me by bursting all 3 of my balloons to only 2 of his. Looking back, I realise I got my tactics very wrong. I stood still for too long - I was too stationary (bad pun)...
The video below is not of me (obviously - I don't have an orange mohawk). But, it gives you a flavour of what happened...
On Sunday of last week, I was stationary-less, armed instead with a snappy waistcoat and funky shoes. And, what can I say about the evening? The music was fabulously entertaining - I remain in awe of the genius of such talented musicians.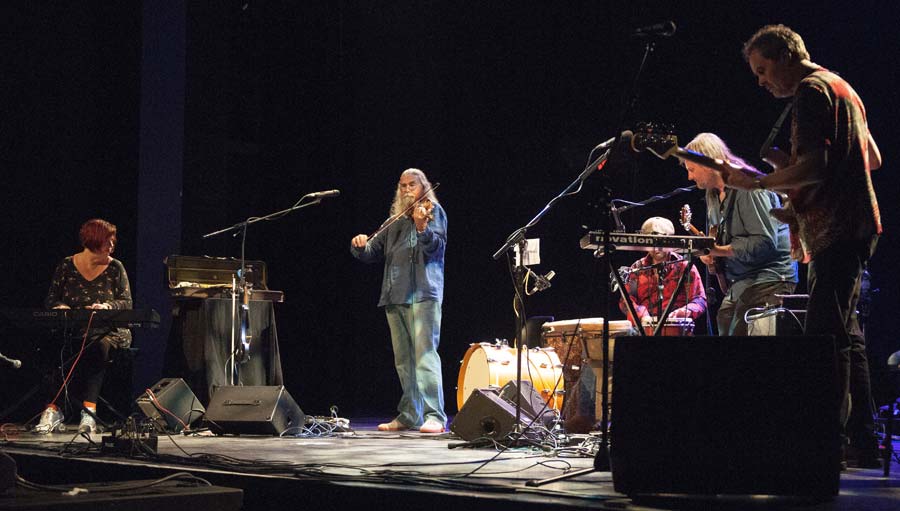 In many ways, the concert was the perfect finish to a wonderful weekend.
I've long referred to the Festival Of The Sea as the cherry on the cake of Bexhill's summer. Perhaps it's apt then, with this year's Great British Bake Off firmly underway, that I choose to embrace the link with baking and comment that this year has been so much more than a standard Victoria sponge cake of a summer...
New events have come along to sit alongside flagship favourites like the Roaring 20s and Festival Of The Sea; delighting people of all ages. In addition, Bexhill's two world records (the Largest Charleston Dance and the Largest Gathering of Mermaids) have brought terrific media attention. A week ago, BBC Three published a video an article about the real life mermaids of Britain, in which they featured Bexhill's record attempt. The mermaid record also received a cheeky mention in the Daily Star, and the Huffington Post featured a promoted story clip about it (click 'play' on the image)...
And so it is that when you mix all of those ingredients together in a big bowl, along with the enormous crowds that visited Bexhill throughout the season, and top it off with some glorious sunshine, you end up with a barnstorming, Mary Berry showstopper of a summer! (and not a soggy bottom in sight!)
I'm feeling hungry now - can someone please pass me some cake?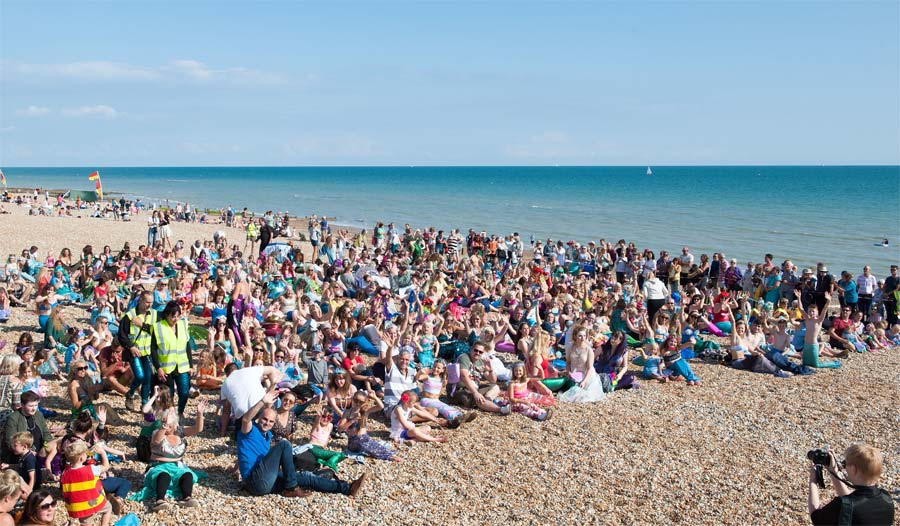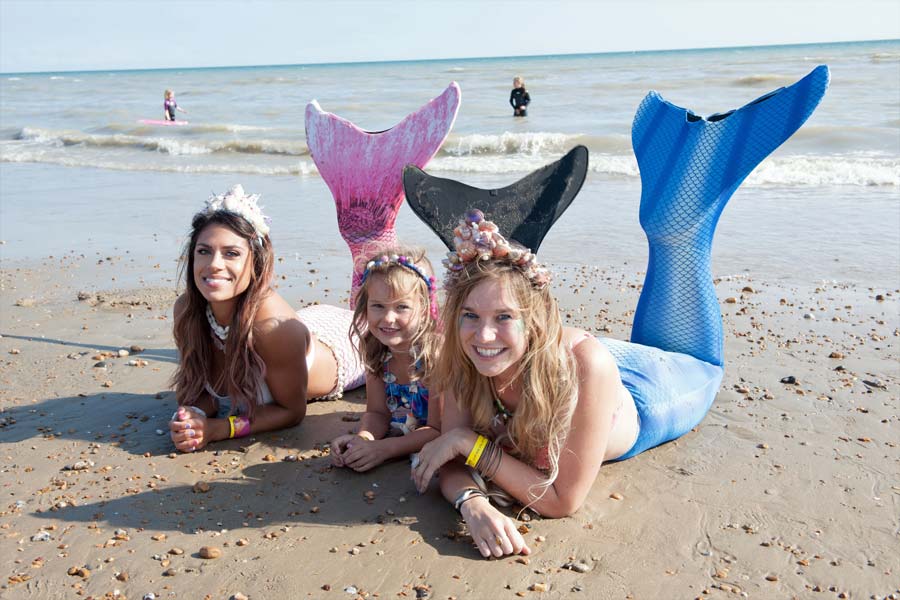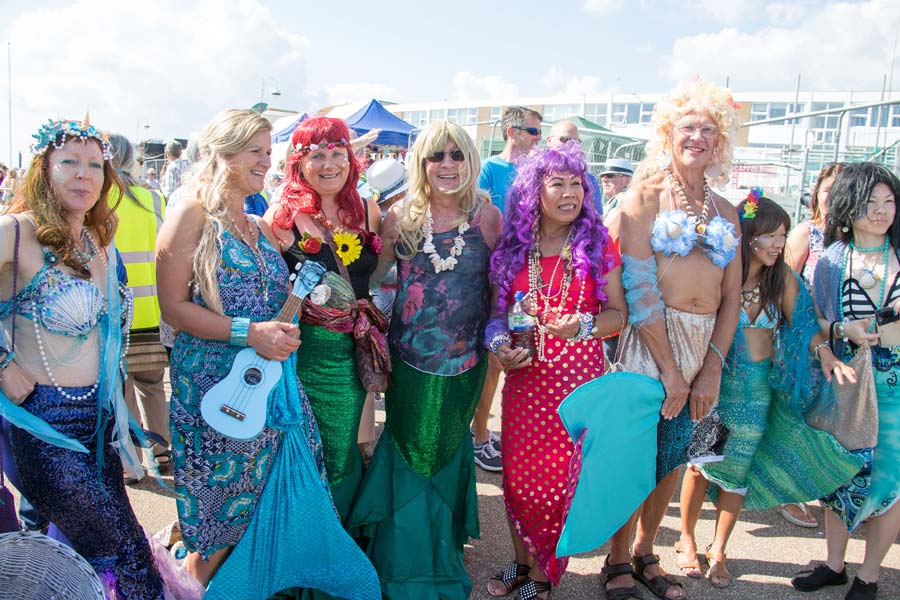 While tucking into a slightly stale scone (all I could find), it seems the perfect time to mention a conversation that my wife had with a lady during her day at work last week. The lady in question, not knowing of the connection between my wife and me, began explaining how she had chosen to relocate to Bexhill very recently. And the reason she chose Bexhill? The Bexhill Roaring 20s. She loves the event so much that she moved here! It's not until you hear stories such as this one that you fully comprehend the impact that Bexhill's major events are having.
Comments have been equally forthcoming on social media over the last few months. Remarks such as, "Wonderful day, so glad we moved to Bexhill. Love living here..." have become a common sight.
The future of Bexhill events
Many of you have been asking me for my opinion about the future of flagship events like the Roaring 20s and Festival of the Sea. Quite rightly, you are concerned that these much-loved community events receive the funding they need and deserve in order for them to continue to bring such impact. Efforts are underway to fundraise, thanks to the generosity of a number of local people. And, meetings to discuss changes to Rother District Council's tourism and event funding have gone well thus far. So, I remain hopeful that policies can be put in place to further fund these hugely successful community events. I will, of course, endeavour to update you all as things happen.
For now though, with cake in hand, let's look back and enjoy what has been a historic summer of events for Bexhill and look forward to the events that are still to come. And let's congratulate all the event organisers who work tirelessly throughout the year to put on events for us all to enjoy (some of which I feature below).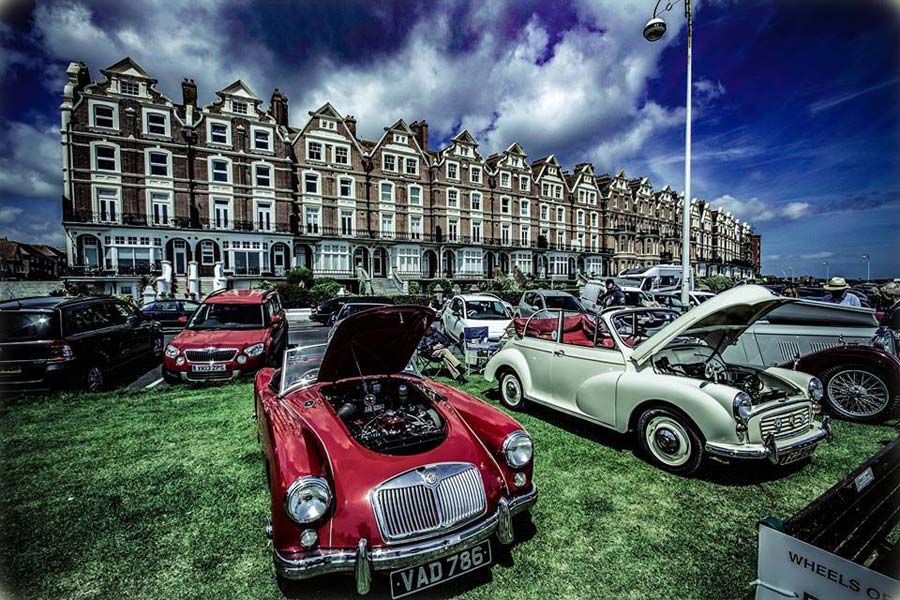 Wheels of Wonder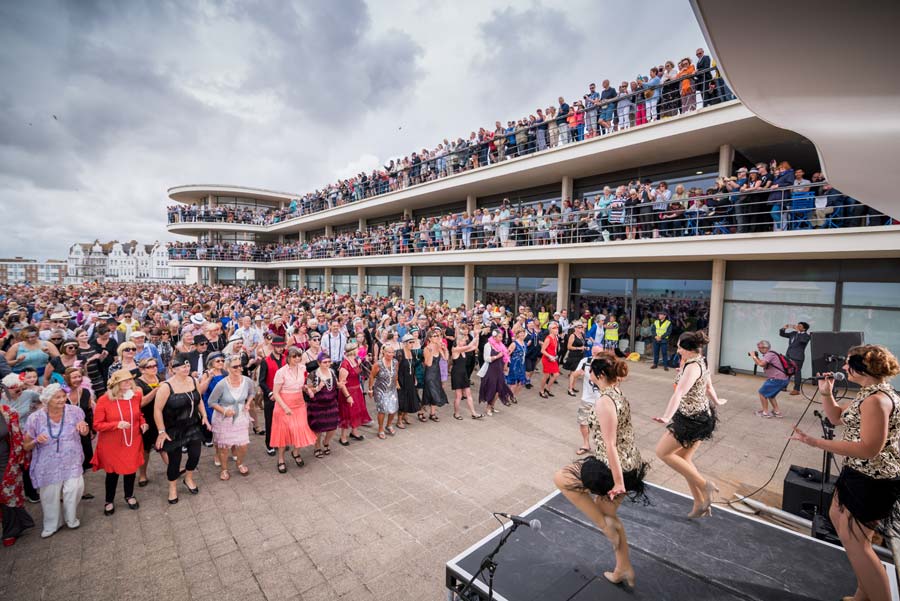 Bexhill Roaring 20s. Photo by
Simon Newbury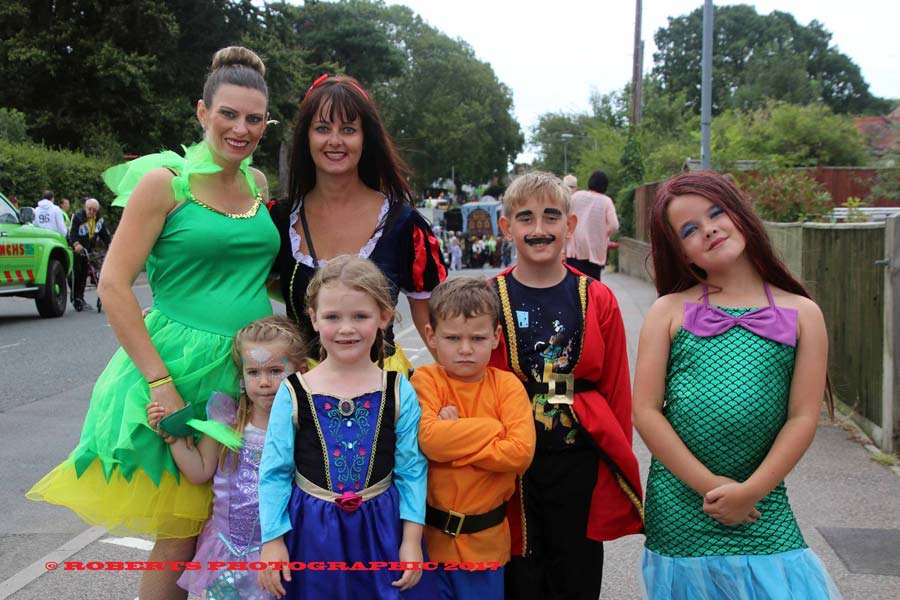 Bexhill Carnival. Photo by
Roberts Photographic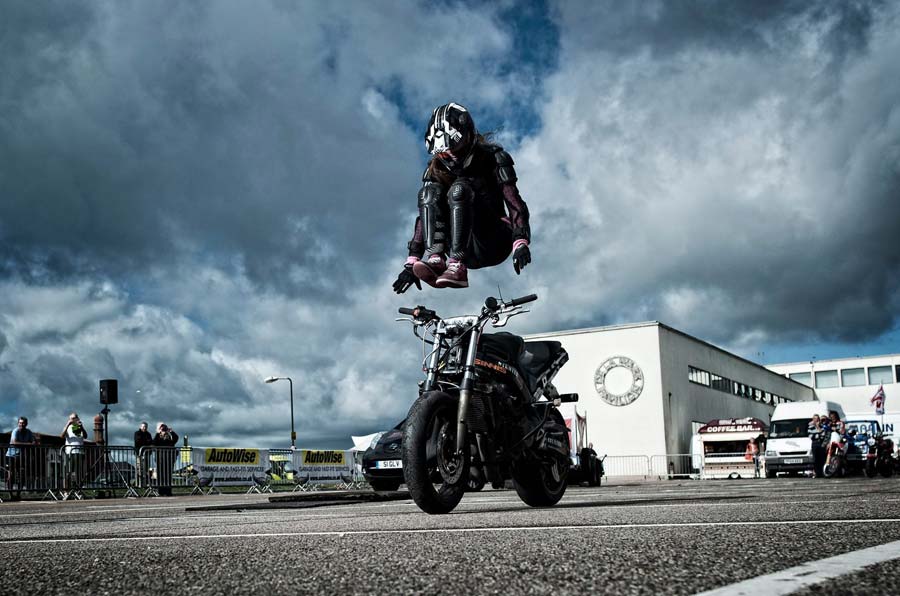 Bexhill MotoFest. Photo by
Michelle Szpak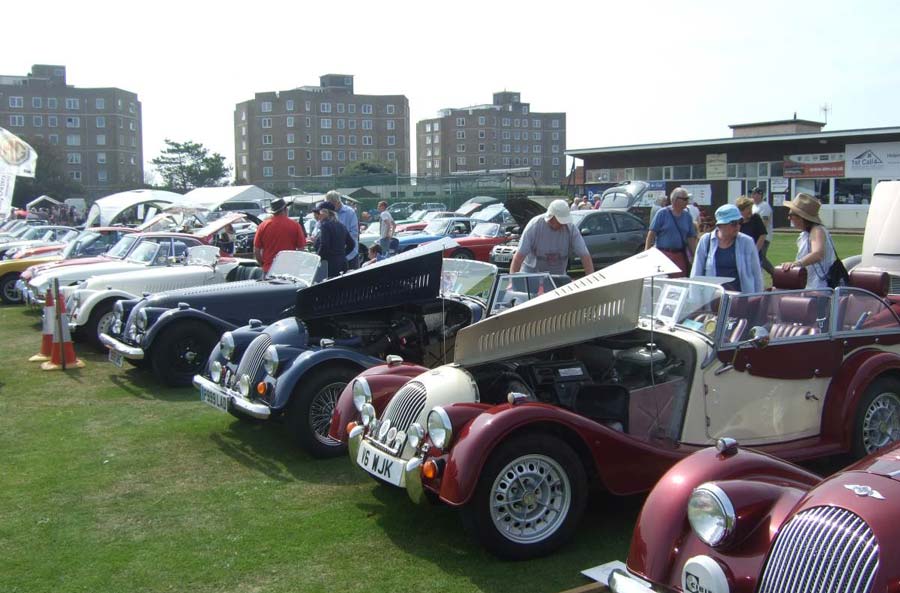 Bexhill 100 Classic Car Show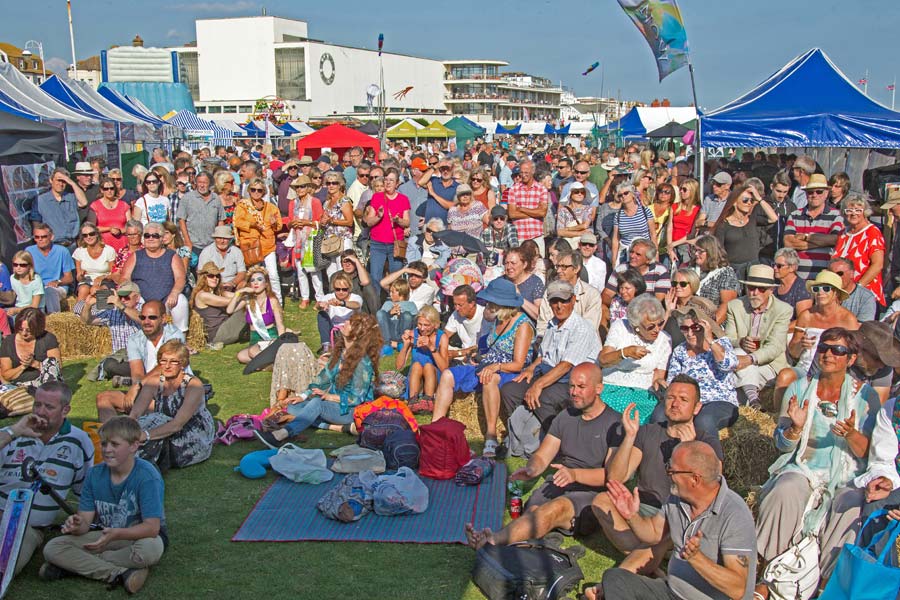 Bexhill Festival of the Sea
What a summer it has been!
Alastair Hazell
---
Your comments
I always love to hear your comments, so please feel free to comment below. Note that you can post without having a login - simply select the 'guest' checkbox.